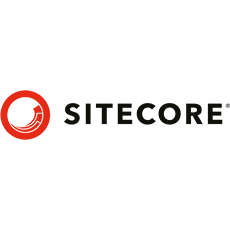 Since 2004, Alpha Solutions has delivered countless projects across multiple generations of Sitecore, with a common goal of helping clients achieve their business and marketing objectives.

We know people buy experiences, not just products and services. With industry-leading content management, digital marketing and ecommerce solutions, Sitecore's .NET platform empowers brands to deliver digital experiences that resonate.


EXPERIENCE THE CLOUD
Sitecore is composed of products that work together seamlessly and when combined, they form the Sitecore Experience Cloud; an end-to-end content, ecommerce, and personalization platform.

The
Sitecore Experience Platform
manages your content, customer data, and analytics while providing artificial intelligence capabilities and marketing automation across all of your marketing channels.
Sitecore Experience Commerce
is a full ecommerce capable platform which includes personalized shopping experiences while
Sitecore Content Hub
allows your teams to store, share, and manage all of your digital assets in a centralized location.
Providing scalability and ease of content creation with drag-and-drop simplicity is where
Sitecore Experience Manager
shines bright.
LOOKING FOR MORE
If you are looking for help with a Sitecore project or just kicking the tires to see what Sitecore has to offer, reach out to us today. We're happy to help!

Contact Us

SITECORE FEATURES


Built on Microsoft.NET
Advanced data collection – incl. integration to CRM as Salesforce and Dynamics CRM
Strong integration with the Azure platform
Multi-channel, multi-site, multi-language – Create a global presence while reaching customers locally
Platform for all needs – Scale and integrate the solution according to your own needs