WITHOUT
PEOPLE

,
TECHNOLOGY SOLVES NOTHING
At Alpha Solutions, we build digital solutions on a technologically strong foundation.
A foundation that have made us the competent business architects, we are today.
Having the technology on the backbone, gives us the profits to see the business issues in a wider perspective. We match the technology to our customer's needs and help them grow their business.

We are first-class technicians. Technology is our basic core, which means that we have the skills to utilize the full potential of the digital platforms. Finding the right solution is a creative process. And we find ourselves excellent at that process since we are not afraid to push the limits of technology.

At Alpha Solutions it's all about the people behind the technology. Without people, technology solves nothing. It is humans that finds the solutions and the technology that delivers them.

We are all top-qualified within our field, and we value a close and honest dialog with the client directly to the software developers in order to utilize our expertise in the best possible way.
As human beings, we have edge and personality. We are dedicated and deeply committed to what we do. The thing that drives us is that we are passionate about making well-functioning and professionally challenging solutions, and the right foundation for our customers to grow a rewarding business.

We know that it is in the cooperation with our customers that we evolve. We truly understand your business and we are curious to learn more about you. We want your needs to be met – so we listen. Just as we use our technical knowledge to ask the questions that will benefit your business objectives.

Alpha Solutions stems from a long and professional high tradition of developing advanced IT solutions. The company was founded by a group of partners back in 2004 who got to know each other during their time at the Computer Science Institute. Today we have over 120 employees at our offices in Copenhagen, Oslo, New Jersey, Los Angeles and Dallas. What characterizes us is that we commit ourselves right down to the smallest code. We are proud of our professionalism and the quality that always carries our projects.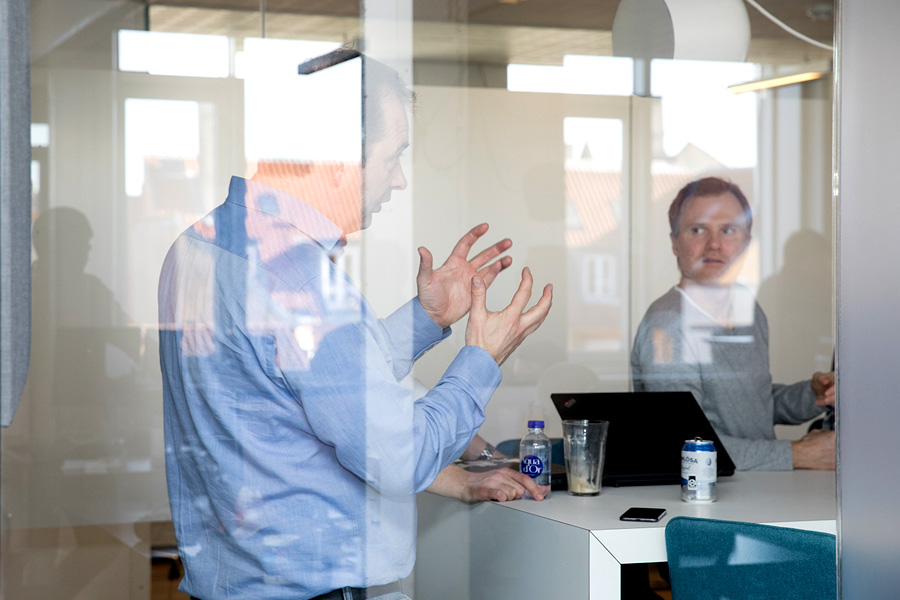 ABOUT ALPHA SOLUTIONS


Established in 2004
Owned and driven by partners
Offices in Copenhagen, L.A., Dallas, New Jersey & Oslo
Highly dedicated IT- og e-commerce consultants
We advice about e-commerce and technical implementations
More than 15 years of experience - more than 75 enterprise solutions
One of the most compentent and experienced Nordic Sitecore Platinum Partners
Biggest Nordic supplier of Salesforce Commerce Cloud
Certified Episerver Gold Partner
inRiver Platinum Partner

DO YOU WANT TO JOIN OUR TEAM?
Alpha Solutions is a workplace with focus on competency, technology and to make a difference for the customer. We care about solidarity and collaboration and we know that the best results are achieved with well-being and high ambitions.

We currently do not have any vacancies, but we always accept an unsolicited application.