Headquartered in Japan, Wacom markets and sells its products and technologies all over the world with high focus on localized needs and market demands.


GLOBAL SITE TO OVER 50 DIFFERENT MARKETS
As a global software and hardware vendor, which sells products directly as well as via distributors and at the same time has a large developer community to support, Wacom has varied needs, including branding, marketing, community support and e-commerce – all which must be supported through their web presence.

Wacom's main goals were:


Global, multi-lingual and multi-cultural brand and marketing website to support 50+ different markets with a high degree of localization
Seamlessly integrated e-commerce solution to support all markets
Strong developer community site to support developers all over the world with APIs, best practices, news and much more
Consistent experience across the board
High level of integration with other systems such as SAP, Microsoft Dynamics CRM, Dell Boomi, Cybersource and many others


Wacom base their web presence on Sitecore and InsiteCommerce for web experience and e-commerce and these two platforms were to be the central parts of an overall solution.


ADVANCED SOLUTION AND A STRATEGIC PARTNERSHIP
Wacom's solution has been architected so the content driven websites are managed and delivered via a multi-site Sitecore solution, while e-commerce is delivered by InsiteCommerce.

The advanced search capabilities on the sites is driven by Alpha Solutions' Sitecore Search Solution search product.

The Sitecore solution handles all sites and content with integration to translation services for easier and more efficient content translation.The websites are implemented using MVC in a highly modular architecture, allowing for a high degree of reuse of content and modules.

InsiteCommerce handles all e-commerce for estore.wacom.com with design and branding matching the main website www.wacom.com.

The biggest challenge on the e-commerce part of the project was clearly the implementation of the EMEA markets, due to the different legal and taxation challenges between the European countries.

This was one of the areas where the selection of Alpha Solutions made a clear difference, since Alpha Solutions isn't just e-commerce experts and highly skilled on both Sitecore and InsiteCommerce but also has a lot of experience with e-commerce in the EMEA countries.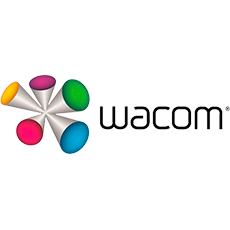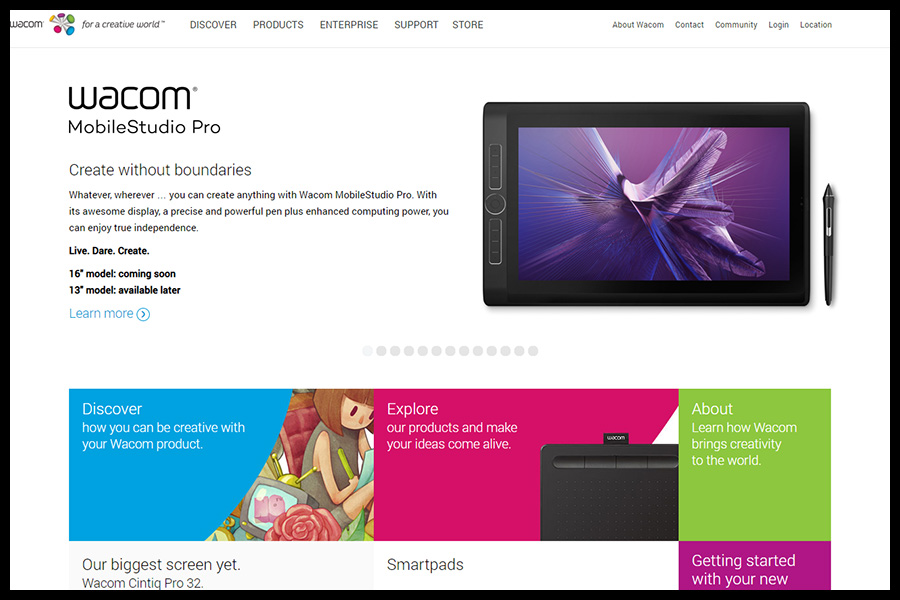 ABOUT WACOM

Wacom is a technology leadership company providing a unique and innovative digital pen experience—writing and drawing—to its customers. Its products and technologies are widely used, and found throughout various aspects of people's lives, from creative studios and movie production, to industrial designers, manga artists and hobbyists—ranging from beginners to professionals alike. Many pen-equipped PCs, tablet devices, and smartphones for personal or business use are powered by Wacom's digital pen solutions.

Wacom was founded in 1983 and is headquartered in Kazo, Saitama, Japan with regional headquarters in Portland, Oregon, USA (American) and Duesseldorf, Germany (EMEA).The company's yearly revenue was ¥74.557 billion in 2015 and had a Net Income of ¥9.800 billion the same year.

www.wacom.com
estore.wacom.com
www.developer.wacom.com
Alpha Solutions' extensive expertise allowed not only to implement the solution but also to advice Wacom and be a strategic partner and work closely with both the US and European headquarters throughout the project.


RESULTS
After the project, which has in fact been executed as a number of smaller projects over several years, Wacom has enjoyed a stable and modern marketing, community and e-commerce solution, which has allowed the company to focus on marketing, producing and selling their products instead of fighting an outdated and unstable IT platform.
The websites' localization can easily be managed by Wacom's marketing team with translation service integration that helps with translating the many languages involved. The modular architecture allows Wacom's marketing team to easily create, manage and reuse content and modules for increased productivity and reduced time to market. On the e-commerce side InsiteCommerce handles all the different markets, including Europe, with its wide diversity of legal challenges and taxation rules, which are (sometimes very) different between the countries – and all interacting closely with Wacom's backend systems as the source of truth for products and information.