AN OMNICHANNEL SOLUTION
The pet-specialty business Pet Supplies Plus wanted to build an engaging web platform to extend their well-known expertise from their physical stores into the digital world. The challenges with this kind of omnichannel transformation are naturally complex. Pet Supplies Plus wanted Alpha Solutions' help to:


Establish and implement CMS that supports strong personalization capabilities
Extend offline store experiences to online
Personalize content, products, inventory, prices, discounts by customer and store location
Add e-commerce capabilities for onsite pickup, delivery from store, and direct to customer


Technology is one thing, but not the only challenge when executing and running such a setup. E.g. handling customer support demands the right tools and processes to ensure a professional handling.


SAME CUSTOMER EXPERIENCE IN EVERY CHANNEL
Alpha Solutions created a solution that features a fully integrated site, exposing more than 400 stores online with a strong ERP system. The 'buy online pick up in store' (BOPIS) feature is rolled out to all stores, both corporate and franchises. Prices, inventory, discounts are all "per store" and are 100% connected so that a store customer gets the same experience as the web user.

The 'deliver from store' solution enables free delivery from the nearest store, based on distance and a certain purchase threshold. The delivery solution is built through a partnership and makes it possible for each store to configure when delivery is available.


RESULT
The fully integrated ERP system (Dynamics AX) has, together with the Sitecore platform, resulted in a strong integrated solution based on which engaging experiences can be established. Pet Supplies Plus can utilize strong personalization features to deliver professional and engaging pet knowledge and experience to its users.

The site is operational and functions greatly as an omnichannel solution, where customers now have the same possibilities online as well as offline. Loyalty program and subscription features will be the next features to go live, which will extend the current level of services for the users.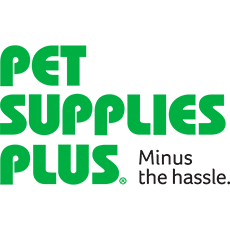 ABOUT PET SUPPLIES PLUS

Pet Supplies Plus, founded in 1988 in Redford, Michigan in the United States, is a privately held pet supply retailing corporation with a major presence in the US. As of 2005, it was the third largest specialty pet food retailer in the US, and now has more than 700 physical stores that provides a customer-centric shopping experience with a neighborhood feel

www.petsuppliesplus.com