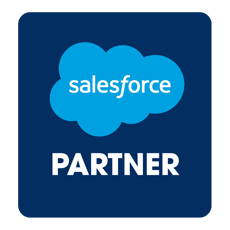 At Alpha Solutions, we help our clients with both the technical and business aspects of Customer Relationship Management (CRM). We build CRM solutions on Salesforce Sales Cloud. An effective platform that optimizes your business through better sales, service, marketing and analysis. With Salesforce Sales Cloud you get closer to your customers and collect valuable data that can be used to build a loyal and long-lasting relationship.
SALESFORCE SALES CLOUD FEATURES


Control data
Visibility, reporting and better forecasts
Mobile solutions
Scalable solutions
IMPORTANT SALES DATA IN THE CLOUD
With Sales Cloud, you get the necessary features you need to manage your business from any location. Through standard products you can manage the relationship with both your existing customers and the ones to be. At the same time, the solution allows you to collaborate with your employees and partners, while keeping your data secure in the cloud. In the cloud you can always access your data regardless of time and location. And you can access it from both laptop and mobile devices.

In Sales Cloud, your important data is organized in a simple interface. And in the cloud, you can manage all your contacts, work with leads, organize to-do lists, prioritize the right appointments, collaborate across teams, showcase successes and increase your victory percentage.

At Alpha Solutions, we are recognized for our successful Salesforce implementations. And we would like to talk to you about how to utilize Sales Cloud in your business.