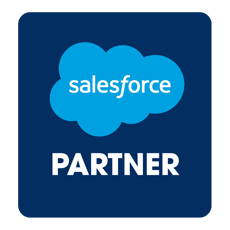 Post purchase is increasingly becoming more important in the modern, digital buying experience on both B2C and B2B. The growth of e-commerce is steadily rising and the customer journey after hitting the buy button has never been more vital. Customers are accustomed to choosing their preferred delivery methods and to follow order status and track & trace in real-time.


COMPLETE DATA VIEW ON THE SALESFORCE PLATFORM
With Salesforce OMS, you can connect your different systems (Commerce, Service, Warehouse etc.) and hence provide a complete data view enabling a new standard for customer service. A standard that gradually becomes the new normal in modern e-commerce.

Salesforce OMS integrates natively with other Salesforce systems as Commerce Cloud and Service Cloud. It leads the way for the infamous 360-degree overview of your customers because data is centralized. With a single source of truth customer service, sales, and marketing have access to the same customer data and can create a unified experience.


AUTOMATE YOUR BUSINESS WITHOUT CODE
Creta visual workflows and adjust along the way with a lightning-fast time to market. Complex processes are being made agile and configurable with intuitive drag-and-drop automation tools, making changes with clicks instead of code.
SALESFORCE OMS FEATURES


Single source of truth
360-degree data view of customers
Automate order fulfillment
Automate payment capture
Streamline warehouse management
Self-service