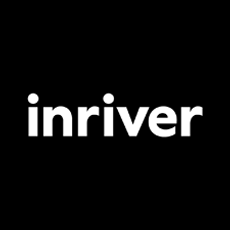 Keeping track of your product data can be challenging. Item numbers, images, prices, and product descriptions in different languages may be scattered across different systems and applications. It makes the daily processes a war that can seem unmanageable.

Get control of the entire process within an intuitive and user-friendly system. The market's leading PIM system, inriver, ensures streamlining workflows for everyone on the marketing team and significantly reduces time-to-market for all products.

Instead of having data in different locations, it's possible to manage all product information in one place. Meanwhile, the data is accessible to all employees across departments, because the cloud-based technology easily can be accessed via a browser.


GIVE ALL EMPLOYEES AN OVERVIEW
All managers are automatically informed about the shortcomings of any product data. Thus, everyone involved have a complete overview of their own tasks, which provides a significant efficiency in the workflow.

Inriver also supports product data in different languages, for multiple markets, and to all sales channels such as webshop, website, apps, and more.
INRIVER FEATURES


Fast deployment – be ready in just a few days
Scalable – start small and grow with your needs
User-friendly – easy to learn and easy to use
Efficient workflow creates reduced time-to-market for all products
Streamlined product information across all channels
The system is based on the idea of four basic steps:


Easy integration of third-party systems provides data from ERP, PLM and your e-commerce platform.
Create a story for each product with valuable enrichment in the form of text, images, video and various specifications.
Plan where and when to publish product data. Customize data so it's tailored to each sales channel.
Publish products across platforms (e-commerce platform, catalogs, digital displays, etc.). After publishing, editing is an easy matter, where changes take effect right away.


SELL MORE ACROSS CATEGORIES
One of inrivers' great strengths is the opportunity of "Shop the Look", where products are promoted across categories. A matching set of items can be tied together in "bundles", so they are displayed in conjunction with each other.
"Shop the Look" is a feature that naturally increases the conversion rate and improves the overall customer journey.


WE HELP YOU WITH YOUR INRIVER JOURNEY
With a strong and long-time expertise in PIM systems, Alpha Solutions has successfully facilitated the implementation of inriver in many projects.

We consider your company's unique needs and objectives and we help you get along with the system, so you are familiar and comfortable with it to go-live.

You can start big or start small. Inrivers' scalable SaaS architecture means you can grow your solution over time. And we are here you guide you along the way.