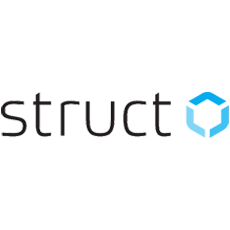 Do you have an overview of your product data? Or are descriptions, images, SKU numbers and price lists spread around in different systems? With Struct PIM you can gather all data in one place, establishing a single source of truth. Do all of this without compromising with security, flexibility, or control.


STREAMLINED WORKFLOWS
Struct PIM gives you an overview of product data that can used in all sales channels, both webshop, through an app, on marketplaces or via a POS.

It will not only benefit the e-commerce manager but will also ease the work for many people in the organization. Marketing managers will for instance be better equipped with the tools to deliver coherent and branded product views and descriptions. Your products will be easier to sell while your collaboration with suppliers also will be strengthened.


BOOST SALES WITH A PIM SYSTEM
The user-friendly interface allows you to enrich your products with all information customers need to know – both visually and textually.

A well-orchestrated PIM system will also boost sales. Connect products with each other in bundles and make it simpler for customers to see related and matching products.

Struct PIM has a powerful an open API which means integration with other systems is fast and easy.

Alpha Solutions' expertise within integrations and our customer record on PIM projects makes us the ideal partner in case you need to implement a solution with a peace of mind.
STRUCT FEATURES


Fast implementation
Scalable – take small steps and grow continually
User-friendly and intuitive userface without any need of technical expertise
Specialized support through the entire project
Easy and standardized API integration
Farewell to silos! Hello 'single source of truth'
Unlimited amount of products, markets, languages and channels