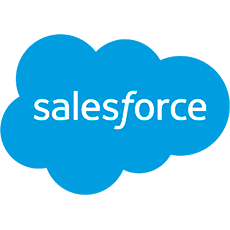 Salesforce Customer 360 Headstart will improve your business to suit the digital era. With standardized components your journey will become easier and much faster. Headstart is designed to eliminate the challenges most brands meet in the process of their e-commerce establishment and improvement.


GET A WEBSHOP IN UNDER SIX MONTHS WITH SALESFORCE HEADSTART
The basis pack is everything you need to get ahead. An integrated online shop with customer service suite and top of the line customer experience built on the market's leading cloud commerce platform. Add to this, leading marketing automation tools enabling you to communicate 1:1 with your customers. With the extended features, you can grow your e-commerce in same speed as your business. You don't have to buy a complete solution from the beginning. Instead you can buy specific features that fits your needs along the way.

Exclusively provided by Alpha Solutions in cooperation with Salesforce.
SALESFORCE HEADSTART'S FIVE FORCES


Launch your new e-commerce flagship store in less than six months
No need to re-platform as your business enlarges
Expand your solution based on standard add-ons while growing
Customized to fit your brand identity and appearance
Reap benefits from collaboration with other customers on the same standard platform