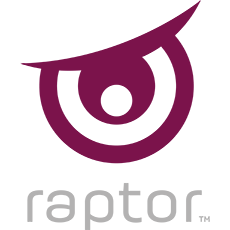 Raptor is a cloud-based e-commerce tool that maximizes customer lifetime value by connecting the customers with relevant products, which they are most likely to buy. The dashboard makes it easier to track performance, while giving you action-based insights with multi-KPI-based reports. Raptor's algorithms can be combined and configured to match all kinds of e-commerce businesses - no matter the size or industry.

With Raptor, you can optimize the user experience with both personalized product- and content recommendations, dynamic emails and internal search, paid media, and adjust it to match your specific company.

Get the opportunity to activate and strengthen relevant shopping that are presented to the customer with a complete and cohesive omnichannel solution that enhances engagement, improves conversions and increases the revenue across web, mobile and in-store.
RAPTOR FEATURES


Create personalized user experiences across all channels / touchpoints
Connect the customer to the most relevant product- and content recommendations
Send personal emails with dynamic content
Maximize customer lifetime value with a 1-1 personalization
Exploit personalization in real time to improve conversions and increase sales
Deliberate resources with automated and dynamic recommendations
Manage performance with a user-friendly dashboard