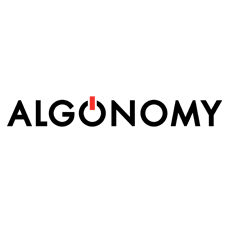 Consumers no longer distinguish between offline stores and webshops. This should also be reflected in your e-commerce solution. With a global leader in algorithmic customer engagement, Algonomy secures you a relevant and personalized customer experience across channels. Their API ensure that all touchpoints across your company are able to become personalized, whether they are call center apps, POS systems, digital kiosks or third party applications.

Algonomy lifts conversions and boosts cross-sell and upsell in all touchpoints with the powerful Xen AI decisioning engine that selects the most contextually relevant personalized product recommendations for each customer interaction. All based on shopping patterns, browser history and past purchases. Customers will find preferred products more quickly in a dynamic shopping experience. With Algonomy you can sort and show matching product categories in real-time visits.

It's also possible to include product recommendations and enhance the click through rate (CTR) through personalized content, based on data-driven tools. Marketers have the ability to build individual customer profiles that delivers campaigns with maximum precision and minimal effort, reducing bounce rates.


PERSONALIZED SEARCH
As customers are getting used to personalized content when browsing the internet, the same standards are expected in regard to search functions. With Personalized Search you can deliver a rich, interactive and personalized searching experience that connects customers with the most relevant search results.

Use fully configured Solr with machine learning combined with your data, and make sure that every customer gets a unique search based on intentions, preferences and behavior. This improvement makes your search functions effective, which leads to more views, longer session durations and better conversions.
ALGONOMY FEATURES


Create 1-1 online experiences with an omnichannel focus
Tailor personalized customer journeys
Improve CTR
Reduce bounce rates
Equipped with one of the most user-friendly optimization tools and configurations on the market
Use typeahead and autocomplete to predict and deliver personalized search results
Measure the effect of product recommendations and campaigns with reports from a multi-KPI-dashboard