CPH.dk gives people valuable information about everything from flight information, dining, shopping to parking options. But Copenhagen Airport also offers you the possibility to fix your parking and shopping online. As a traveler to and from the airport, passengers get more advantages by booking parking online and by shopping before arriving at the airport's TAX FREE shop. It is both faster and more flexible, because the products can be acquired before and after the journey at one of the airport's many pick-up locations. CPH wanted to integrate the online TAX FREE shop into the website.


AIRPORT AND WEBSHOP – MERGED INTO ONE WITH EPISERVER
Alpha Solutions rebuilt CPH's solution and gave a new TAX FREE online shop wings to fly on an Episerver platform. It gave the site the needed flexibility and stability.

The airport's website has a lot of content and needs to be able to operate seamlessly in busy periods with much traffic on the site. In order to do that, CPH wanted to merge the above-mentioned services and unite the digital activities to optimize the user experience for passengers and other visitors. The focal point was to make travelling easier for the airport's customers. The Click & Collect solution needed a commercial purpose to increase sales and pre-orders on TAX FREE products. The Episerver platform now ensures that the site can unite both content and e-commerce, so the two aspects melts together into one digital experience.


PROBLEM FREE PARKING
The majority of CPH's revenue does, not surprisingly, come from parking services, an online feature that – obviously – has to work. Alpha Solutions achieved that goal by moving CPH's parking service to a microservice platform. React in frontend and an Episerver Platform for content are now carrying the parking solution. Furthermore, Alpha Solutions has changed the payment provider on the site to the newest technology with Bambora and PSD2, which protect the customers against fraud.


ADAPTABLE ON A PERSONALIZED PLATFORM
Alpha Solutions has established a microservice oriented architecture. Microsoft Azure is the hosting platform – a functionality that runs a stable operation. These implementations make it easier to scale to third party technologies and enables an independent deployment. Each specific service can now be updated, configured or re-integrated without it affecting the rest of the site, making CPH well equipped for future turbulence. With the ambition of making the buying experience even more personal, Alpha Solutions added RichRelevance to the solution.

The technology enables more relevant suggestions and views for each user – based on more than ten million visits on the CPH site every year. This gives a far more personal buying experience.


CONTROL AND FLEXIBILITY
CPH now has a more agile and stable platform on Episerver. The advanced architecture of the website allows more control of the site's maintenance and further development thanks to the microservice oriented approach.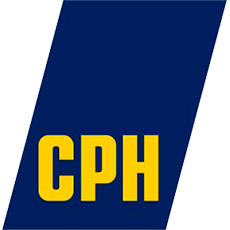 ABOUT CPH

Copenhagen Airport (CPH) is one of Europe's biggest airports with its 30 million passengers every year.
Besides sending passengers to every corner of the world, CPH also offers an online TAX FREE shopping universe and parking facilities for their travelers.

www.cph.dk