The Problem
Georg Jensen is a luxury Danish design house known for creating timeless and artistic silverware, jewelry, watches, and home decor.

Founded in 1904 by silversmith Georg Jensen, the company has a rich history of producing high-quality products with a distinctive blend of functionality and beauty.
Georg Jensen wished to elevate their business presence on a global scale. However, their existing e-commerce system had become a hindrance to their aspirations of international growth.


The Challenge
Georg Jensen faced challenges in tailoring their digital shopping experience to various countries' distinct markets; each with its own unique preferences and purchase processes.
With varying product ranges across 15 countries and different purchasing facets to consider, Georg Jensen's existing solution couldn't cater to its diverse global audience.

Another complex aspect of the project was navigating the intricate U.S. sales tax system, with varying tax calculations across different states.

The limitations of their e-commerce platform constrained Georg Jensen's reach and growth potential, hampering the brand's vision of global expansion.


The Solution
To bridge the gaps this silversmith brand faced, we conceptualized an integrated solution dubbed "The Golden Trinity," made up of:
Salesforce Commerce Cloud (primary e-commerce platform)

Sitecore Content Cloud (enriched content and seamless content editing)

inRiver PIM (product/catalog management)
This combination allowed us to address specific integrations for individual countries to cater to unique factors such as payment methods, product preferences, law, and language nuances.
To navigate the challenge of working with U.S. taxes, we integrated Avalara, ensuring accurate tax computations for both the customer and Georg Jensen's obligations.
The Result
A global webshop, reflective of each country's e-commerce culture and a springboard for Georg Jensen's future global expansions.

Enhanced customer satisfaction through personalized shopping experiences tailored to each country's unique e-commerce culture.

Improved brand reputation with a seamless global webshop that resonates with local flavors, complemented by translations in the preferred languages
Conclusion
We were able to help Georg Jensen achieve their aspirations for global e-commerce success while adeptly navigating the challenges faced throughout the process. Furthermore, using an integrated approach, we were able to transform those challenges into growth opportunities.
With a robust e-commerce platform, Georg Jensen is poised for expedited growth in new and existing international markets.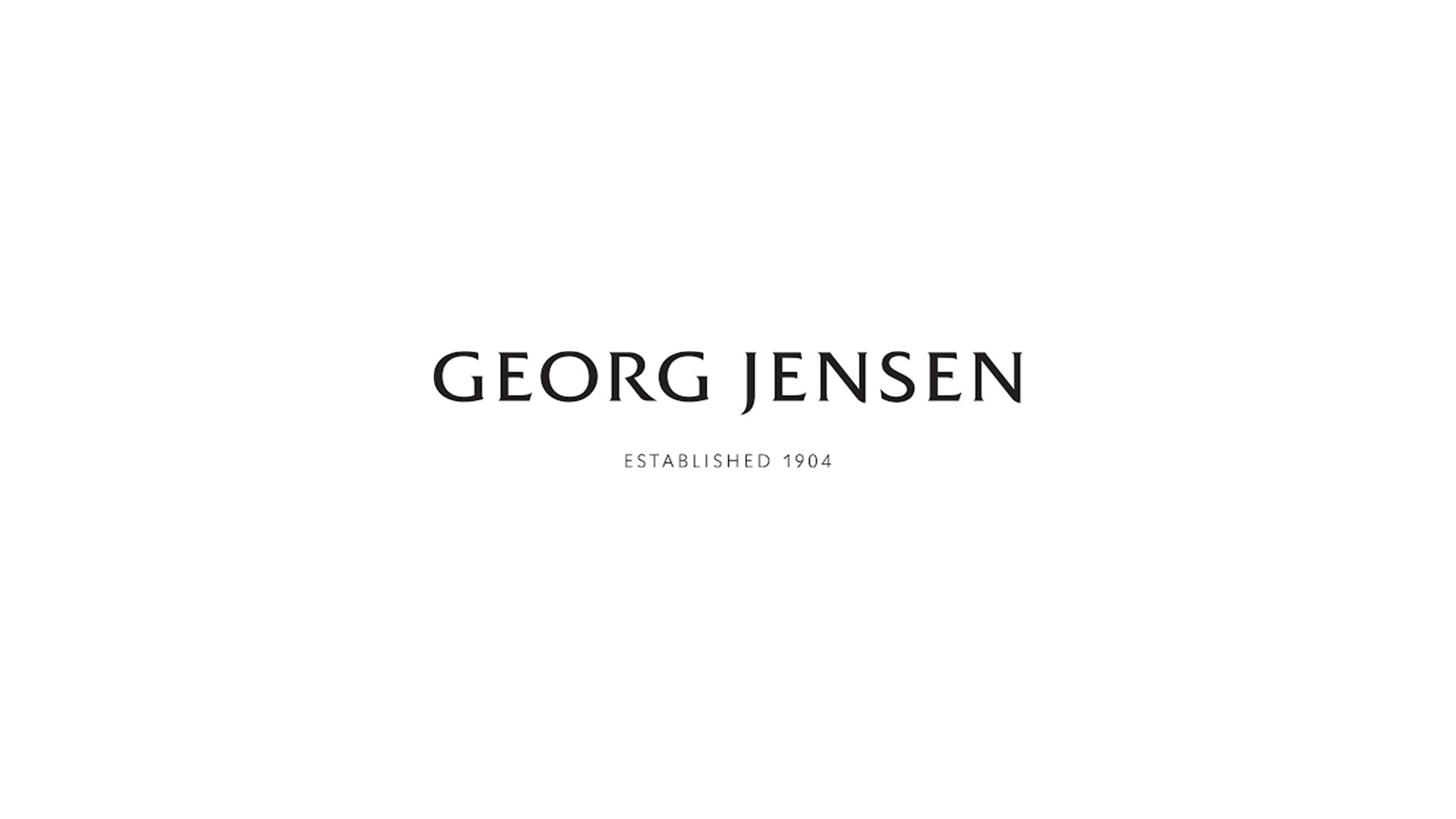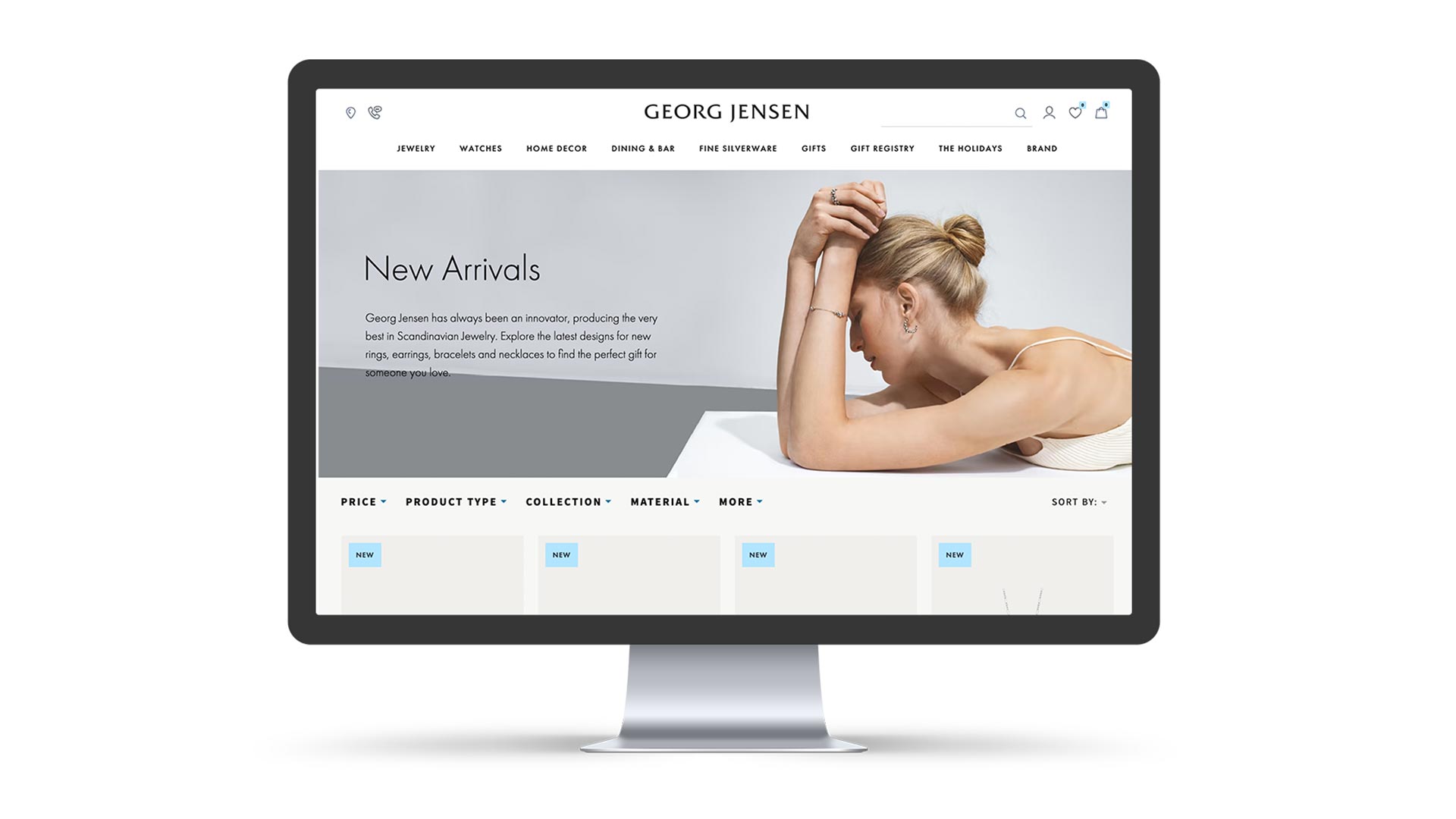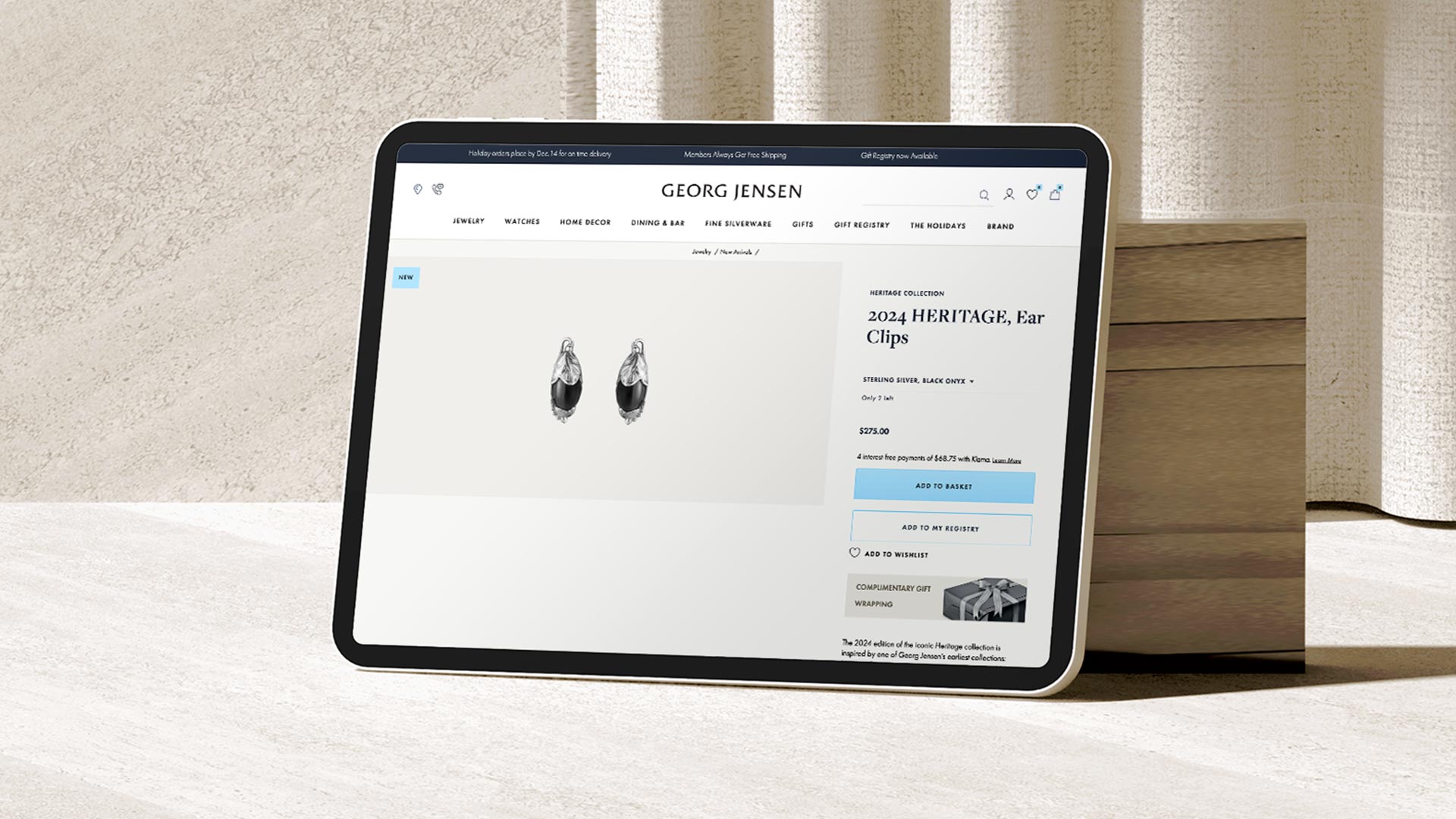 ABOUT GEORG JENSEN

With a history spanning more than 100 years, Georg Jensen represents unique craftsmanship, quality and timeless aesthetic design, ranging from corpus to watches, jewelry and home products.

www.georgjensen.com