Convena (now EET Group) wanted an improved e-commerce site, capable of managing more than a million products. The whole setup needed to be built around a smarter system with a generic and scalable data flow, which should be able to communicate more effectively with Microsoft NAV.


MODERN ESB ARCHITECTURE
In order to give Convena a future-proof website built to grow continually, the solution was based on an ESB architecture (Enterprise Service Bus). This concept enables different system applications to communicate through Azure Integration Services without dependency of the other systems on the bus. With Convena's large and advanced system landscape, uptime was secured when individual systems needed to be scaled or perhaps changed.


PUSHING THE LIMITS OF TECHNOLOGY
The solution resulted in an international e-commerce site built on an Optimizely platform that offered users to navigate in the enormous product range in 10 different languages and the option to view or pay in eight different currencies.

With over 300,000 products – and the ambition to surpass a million – the PIM system was put the test, as it had to manage and function seamlessly in interaction with the other systems. As a result, it became one of the biggest projects ever with inriver PIM, where we dared to go to the limits of the technology in order to deliver the right solution.


FIND YOUR PRODUCT QUICKLY - AMONG 300,000 OTHERS
With so many products available it can be difficult for some customers to find a specific item. Therefore, a huge amount of work was put into the fast and advanced search function. The search engine suggested the most relevant products and related categories via a dropdown list. All this while the query was being typed, so users more easily could find the right product.

With several in-built and intuitive product guides for spare parts, cables and digitus rack combinations, customers were also held in hand with information about which products that are compatible with one another.

The price display itself was defined by a highly complex structure that took the individual user into account. Every single user received their own custom price display on the site, depending on a long list of set up business rules, which for instance cross references with company category and popular products.


A TAILOR-MADE USER PORTAL
A great customer experience is also very much related to the process after the order placement. This is why Convena offered an optimized and tailor-made self-service on "My Convena". It functioned as a customer portal where companies managed and tracked invoices, orders, delivery status, and administrated user rights within their own company profiles. Resellers would therefore always have the possibility to get an overview of their shopping records.


FUTURE-PROOF DIGITAL PLATFORM
The website was built on a solution that shaped the foundation for their digital presence. The high degree of scalability was developed with the mindset of being able to extend the solution as Convena's number of products continued to grow.

Furthermore, the improved data flow between every system gave the IT distributor the right prerequisites to offer their customers a great and digital buying experience, regardless of the customer being a small business or an international group.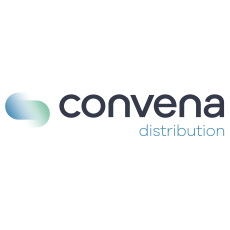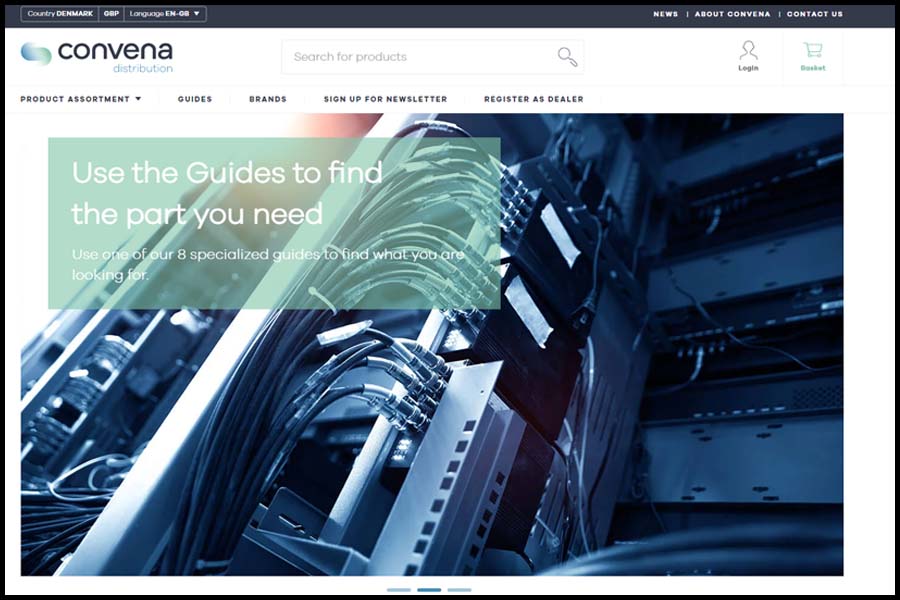 ABOUT CONVENA DISTRIBUTION

Convena Distribution was a leading IT distributor in Europe with a 2,000 m2 warehouse and over 15 years of industry experience.
The company was bought by EET Group in May 2023.

The business model is built upon an international mindset. Today they speak more than 17 languages and have customers in more than 75 countries. The customers are primarily IT resellers and therefore the solution is focused on the B2B segment. It does, however, also support direct sales to the private customers.

The company offers a unique logistic setup, which enables delivery in all of EU within 24 hours and the rest of the world within just 48 hours.

www.convena.com
WHAT THE CUSTOMER SAYS

"Our ambitions are sky high. That of course, sets some demands for our digital platform. Together with Alpha Solutions, we have developed a webshop where we dare to challenge the technologies so our customers experience an improved product, which makes it even more easier and faster to make business with us.

We now have an incredible scalable solution, which means that we can grow unconcerned while we continuously wish to improve the number of products in our warehouse."

Jan Romme, E-commerce Director, Convena Distribution, 2021