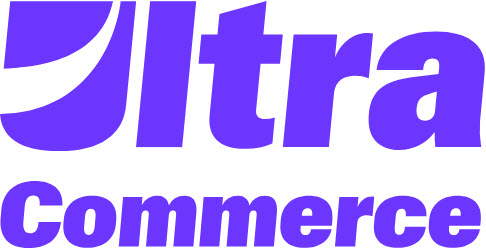 Ultra Commerce is built on headless technology, which means that the front-end and back-end of your store are decoupled. This gives you the flexibility to use any front-end framework you want, and it also makes it easier to scale your store as your business grows.

Ultra Commerce also includes a number of features that make it a powerful commerce platform, including:
A flexible and scalable architecture: Ultra Commerce is built on a scalable and reliable architecture that can handle even the most demanding traffic spikes.

A complete set of commerce features: Ultra Commerce includes everything you need to sell online, from product management to order management to marketing.

Headless technology: Gives you the flexibility to use any front-end framework you want.

A wide range of integrations: Ultra Commerce integrates with a wide range of third-party applications, including ERP systems, CRM systems, and marketing automation platforms.

A global support team: Ultra Commerce has a global support team that is available 24/7 to help you with any problems you may encounter.

Built to handle complex B2B and B2C

API First

Ready to scale rapidly
Why do businesses select Ultra Commerce:
Enterprise Ready


The business team wants the features of an easy-to-use enterprise service while developers and technical team want a flexible architecture that makes their jobs easier. Ultra is the combination of enterprise level capabilities with the flexibility of headless commerce architecture allows businesses to benefit from the best of both worlds.




Configured For Your Business


A complete modular platform with the flexibility to use the commerce services you need now and easily make changes in the future. Use the pieces you need when you need them.




Security at scale


World class infrastructure and platform that scales with business growth
If you are looking for a powerful and flexible headless commerce platform that can help you build and launch modern eCommerce experiences, then Ultra Commerce is a good option to consider.
Alpha Solutions and Ultra Commerce
What makes Ultra Commerce a good choice for your business?
If you read the above, you should have some good pointers! But we see some pretty strong arguments on why to look at Ultra Commerce - based on our experience and customers reaction to headless commerce:
Back-office and management: With Ultra Commerce you'll have "the same UI" handling most of what you need to do; - no matter if your working with promotions, orders, customers, pricing etc. This is not often seem in the "composable" world, where it's usually very fragmented forced clients to work on multiple difference UIs and systems.
If you choose to "pick and choose" you also have that flexility with Ultra Commerce - you can choose to only use the modules you need, and add in other components that supports your business better.
With the above - you get the best from both worlds: Same UI, as it was a single big system AND the flexibility of headless and composable commerce.
At Alpha Solutions we can help you. Let us perform evaluations and POC's so you make your investment on a solid foundation for your business case. In this market of hundreds of CMS's, DXPs and Commerce Software - it's hard to navigate. Contact us to hear more.
FEATURES
Product Management
Promotions & Marketing
Customer Experience
Headless Commerce
Order Management
Subscription Commerce
Reporting & Analytics