The August release of Sitecore 10 is creating lots of buzz, so as we gear up for the very first fully-digital Sitecore Symposium at the end of the month, I thought I'd share my perspectives on the benefits of the new release for marketers and content strategists. Sitecore 10 offers much more usability, flexibility, and speed than previous versions, making it easier for your teams not only to produce and deploy content but also to track and analyze it. Here are the 10 ways I think the upgrade will wow your content marketing team:
Enhanced personalization and automation
Segment-based analytics filtering and reporting
Real-time integration with Salesforce Marketing Cloud (SFMC)
Improved data privacy compliance in Forms
Expanded capabilities for Horizon Editor
Cleaner copying and pasting from Microsoft Word
New Email Experience Manager templates
Tighter integration between Sitecore XP/XC and Content Hub
Shared taxonomy between Sitecore XP and Content Hub
Supports IT functions with greater speed and efficiency
Let's start with a few changes your marketing team will especially appreciate.
ENHANCED PERSONALIZATION AND AUTOMATION
The new release offers two notable enhancements in its personalization and automation: automated birthday campaigns and improved personalizations for CMS-only installations.
Everybody likes to feel special on their birthday. New automated birthday campaigns give you the ability not only to send personalized greetings on your customers' birthdays but also to extend offers leading up to the day and reminders after the day to use them before they expire. It's kind of like icing on the v.10 cake.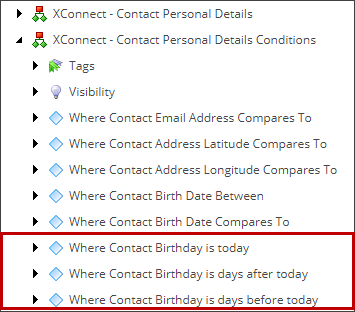 And the cherry on top? For companies using only Sitecore CMS, basic session and device personalizations are now available. That means you can leverage some of the marketing features of Sitecore Experience Platform (XP) using your lighter-weight infrastructure.
SEGMENT-BASED ANALYTICS FILTERING AND REPORTING
Marketers can now create filters and use a set of predefined rules for targeting their audience segments, as well as report on those segments. So, not only can you push emails to your segmented list and measure their performance across your site, but you can focus your reporting on key audience groups to provide better visibility across brands or business units.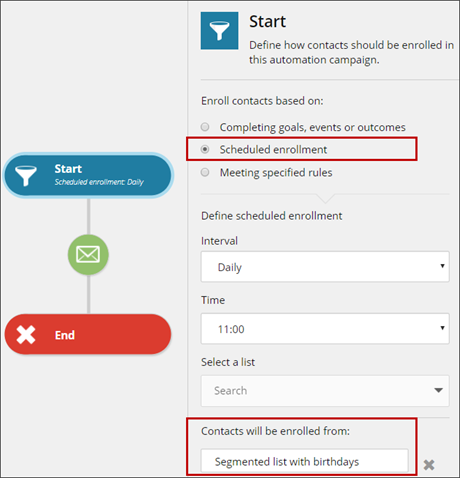 REAL-TIME INTEGRATION WITH SALESFORCE MARKETING CLOUD (SFMC)
In this new release, Sitecore introduces Sitecore Connect for SFMC, a real-time integration that eliminates the need to wait for nightly batching to leverage rich visitor analytics and respond to events in Sitecore.
Now, Sitecore sends in-the-moment visitor data to SFMC, placing them into your Journey Building marketing automation plans. You can respond to events across all channels, in real-time, using your existing Salesforce marketing tools.
IMPROVED DATA PRIVACY COMPLIANCE IN FORMS
Security concerns continue to drive changes to the way we do business online, and Sitecore Forms updates reflect those changes with improved data privacy compliance. With the EU's General Data Privacy Regulation (GDPR), China's Cybersecurity Law (CSL) and Data Protection Regulation (CDPR), as well as California's Consumer Privacy Act (CCPA) in mind, these changes assist teams with adhering to regulatory shifts in policy.
It's easier now to anonymize personal data by redacting submission values, removing associations to xDB Contacts, and deleting user-uploaded files -- without diluting reporting data. Consent choices are also easier to manage and enforce in the new release, supporting the "right to object" to how data is processed and used.
EXPANDED CAPABILITIES FOR HORIZON EDITOR
Horizon Editor also received some upgrade love, with expansions to its field editor and integration with Sitecore Content Hub.
You can now move easily and efficiently among sites and languages, including sites built with Sitecore Experience Accelerator (SXA). The new Content View allows you to see all your content items -- not just pages -- and edit their data in the Horizon field editor. In fact, you can edit your off-page metadata fields directly, without needing to open the visual (WYSIWYG) interface.
If you're a Content Hub user, there's more good news: You can use Horizon Editor to edit your rich media in Content Hub as well as the native Sitecore XP media library, which creates a smoother publication flow from Content Hub to your digital channels.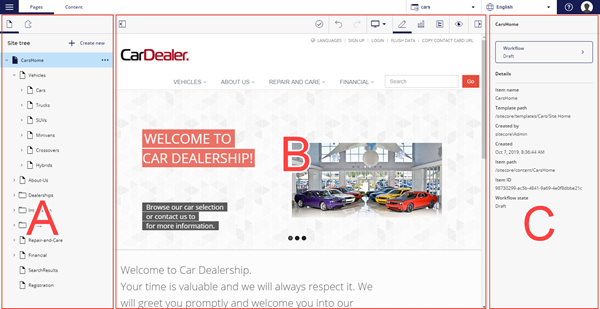 CLEANER COPYING AND PASTING FROM MICROSOFT WORD
Many copywriters and marketers prefer to draft their content in Microsoft Word before moving it to Sitecore, but Word's notorious for adding markup that makes copying and pasting cumbersome. Sitecore 10 makes the process easier. Content producers can write in Word, then paste their copy into rich text fields, which removes Word's extra markup and preserves your branding.
NEW EMAIL EXPERIENCE MANAGER TEMPLATES
New EXM templates make designing emails just that much easier. Sitecore 10 adds left and right image blocks, as well as image focus so you can create layouts with multiple images, text, and a call to action.
If you have a few basic markup skills and use Scriban, all email templates are fully customizable, which is great for creating branded email templates.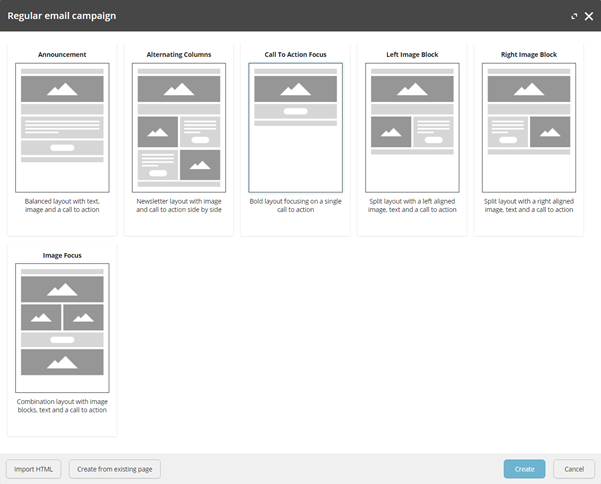 TIGHTER INTEGRATION BETWEEN SITECORE XP/XC AND CONTENT HUB
As its name implies, Sitecore Content Hub has become the nerve center for content planning, production, management, and measurement. Now, with Sitecore 10, stronger integration between.
"For some teams, Sitecore Content Hub is now the central hub for all media content in their DAM, but also content models defined in CMP. Their web channel is only one channel consuming this content. This release expands how much content can be managed in CMP and then integrated into the Sitecore Experience Platform. With support for additional field types, this allows marketing teams to centralize more of their content creation into Content Hub and still leverage this with their web teams."
Improved integration with SXA; can edit directly on-page for supported field types, as well as site-specific images and data sources.
SHARED TAXONOMY BETWEEN CONTENT HUB AND SITECORE XP
Sitecore 10 not only strengthens the integration of the content itself but also of the classifications that keep it organized. With this upgrade, you can import your Content Hub taxonomies into Sitecore XP, further ensuring consistent and persistent use of content hierarchies and relationships across applications for easier tracking and retrieval.
SUPPORTS IT FUNCTIONS WITH GREATER SPEED AND EFFICIENCY
Finally, Sitecore 10 supports IT functions, providing both greater speed and improved efficiency. Why do IT functions matter to marketers? Sitecore 10 enhancements make rolling out changes faster and more efficient for IT, which means better back end support for Marketing.
For more about how Sitecore 10 supports developers, read 7x Sitecore MVP Niket Ashesh's post: "Top 4 Reasons Developers Will Love Sitecore 10."
Sitecore 10 scores some big points with improved usability, processes, and flexibility. If you're considering upgrading, we'd be happy to talk with you about how Sitecore 10 can take your business farther and boost your marketing ROI.