Sitecore's DXP, which is Sitecore's ecosystem of products, consists of solutions that started with their core content management capabilities and streamline into the vast array of data management capabilities.

The current lineup of products/solutions available within Sitecore's DXP include:


Content Management – Create manage and deliver content across unlimited channels and markets.
Digital asset management – Centralize all your digital assets and deliver them to any customer touchpoint.
Content operations – Collaborate effortlessly on content marketing strategy, creation, and analytics.
Marketing automation – Engage your audiences with automated email and message campaigns.
Personalization and testing – Optimize every customer interaction with A/B testing and personalization.
Customer data management – Understand every user and uncover trends with real-time customer and journey insights.
Product discovery – Captivate buyers with search and merchandizing experiences that drive conversion and loyalty.
B2X commerce – Deliver B2B and B2C storefronts via a headless and omnichannel platform.
Intelligent content search – Surface content wherever it lives on your site with AI powered content search.


As you might know, Sitecore is a marketplace leader in commerce. Offering Experience Commerce (XC) and OrderCloud solutions, provide opportunities to choose a platform tailored to your business goals. XC serves customers with immediate needs which are best served within a packaged solution with a complete, up-front investment for commerce delivery, while OrderCloud services customers who need commerce to future-proof their vision with a lower risk on total cost of ownership through incremental investments to integrate best-of-breed.

To learn more about Sitecore's commerce solutions and how Alpha Solutions can help with your digital experience needs, give us a call at (347)-338-2220 or reach out to us and we'll get back to you right away.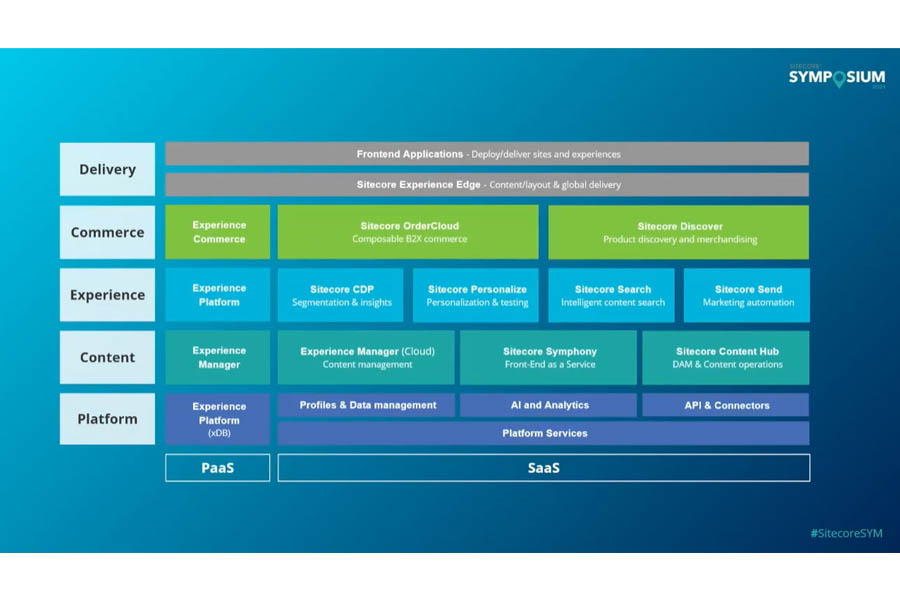 Graphic: Dave O'Flanagan, From Sitecore Symposium 2021