Timeless design is known for never being untrendy. It has its right – through time and generations - both locally and globally. The successful businessman and architect, Frantz Longhi, has confirmed this thesis several times. He has founded several design companies and is, among other things, the man who saved Kähler Design, and made it national heritage again.


SOLID FOUNDATION FOR GROWTH
Frantz Longhi's newest project is called Warm Nordic. The company centers around Danish design classics, which now are brought to life after decades of being out of production. Until now, the furniture has been sold at extremely high prices at international auctions, but by getting them into production again they can now be acquired at Warm Nordic to a much more affordable price.

The vision is to spread the warm, Nordic design, which revolves around the element of "hygge". Even though Warm Nordic still can be viewed upon as a relatively new company, they already have retailers in 17 countries worldwide. The brand therefore considered it as a necessity to prepare for international growth. That requires an e-commerce platform with the ability to keep up with a rapid development.


BUILT ON MOBILE FIRST
The goal was to go live quickly with an optimized webshop. After good experiences with Salesforce Commerce Cloud from the time at Kähler Design, the wish was to have the same setup with an enterprise class e-commerce solution. Warm Nordic needed to have a solid foundation early on in their journey towards growth.

The choice of Alpha Solutions as a partner was therefore straightforward, as we in many occasions have shown that we possess the technological know-how and the business understanding to run and execute projects over a short period of time.

The solution is built on a mobile first approach so the site functions seamlessly across all platforms. The webshop is filled with a look and feel with warm colors that reflects the values and style that the brand represents.


READY IN JUST FOUR MONTHS
In only four months, Alpha Solutions built the new webshop that went live in the beginning of January 2020. To build a solution in under six months is never an easy thing to do, but a constructive and effective collaboration with Warm Nordic has made it possible to reach this goal within this timeline.

The newly built e-commerce solution makes Warm Nordic capable of continuing their international journey with a webshop that can scale whenever it's needed.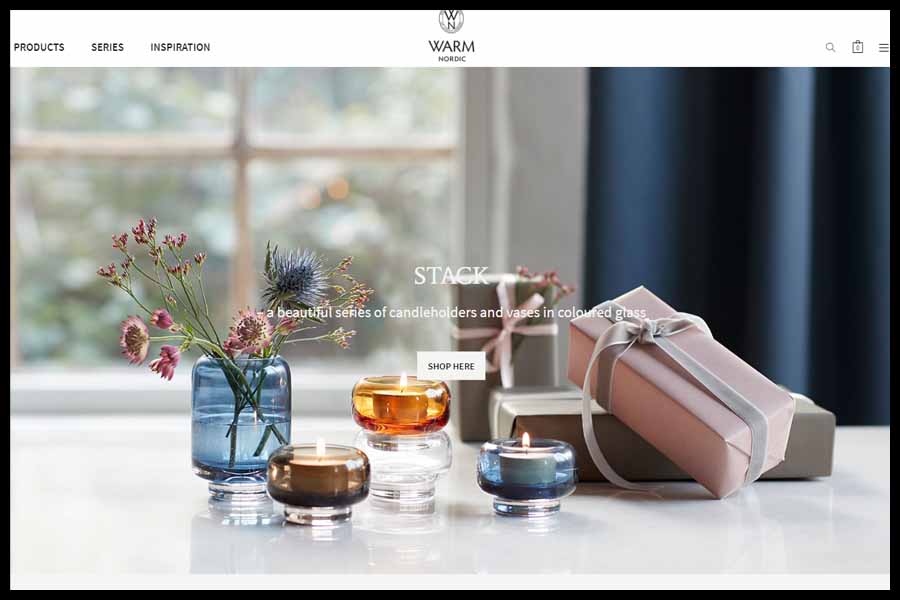 ABOUT WARM NORDIC

Warm Nordic is a Danish design company founded and owned by the Danish businessman and architect, Frantz Longhi. It's dedicated to make high quality design more accessible for design lovers with a passion for classic Scandinavian interior design.

Warm Nordic has retail stores in 17 countries, whereas one is located in Culver City, Los Angeles.

www.warmnordic.com
WHAT THE CUSTOMER SAYS

"With Alpha Solutions, we have experienced a solid business understanding, effectivity and broad technical competencies. We have been in good hands and see Alpha Solutions as an extremely competent sounding board. Our solution is scalable, which without a doubt can keep up with our development."

Kate Buhl Lejsgaard, Warm Nordic, 2020