Ekornes produces high quality furniture that stems from a rich family tradition in Norway. The "Stressless collection" with its sublime comfort is specially recognized and is sold all over the world. Ekornes has a retail-oriented approach to sales. Therefore, it's the salesman in a given store, who has the contact with the buying customer.


AN ANALOG BUSINESS BECOMES DIGITAL
In the digital world, however, a brand should have a digital presence. If you're not existing online, you're not existing at all. And Ekornes felt the need to match the consumers' expectations, adapt to the modern digital age and future-proof their business. The products should be more visible and be presented in correlation with the luxury that the brand represents. Furthermore, the digital presence should increase awareness of the brand and create more traffic to the in-store retailers.


A MODERN, ONLINE SHOWROOM OF QUALITY AND COMFORT
The solution resulted in a new website built on Sitecore with an integration to SAP hybris that invites visitors inside to a brand themed Ekornes universe. The users both get the impression of the brand's core values as well as a great overview of the iconic Stressless furniture.

Alpha Solutions built a function that enables a preview of the many design variations that can be chosen based on personal preferences. This way, the customer can visualize how its personal and future Stressless furniture will look like.

With the solution Ekornes also has the opportunity to collect valuable data about their customer base, so they in the future can get a deeper insight in the customer's digital behavior.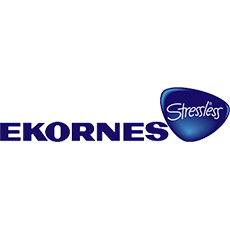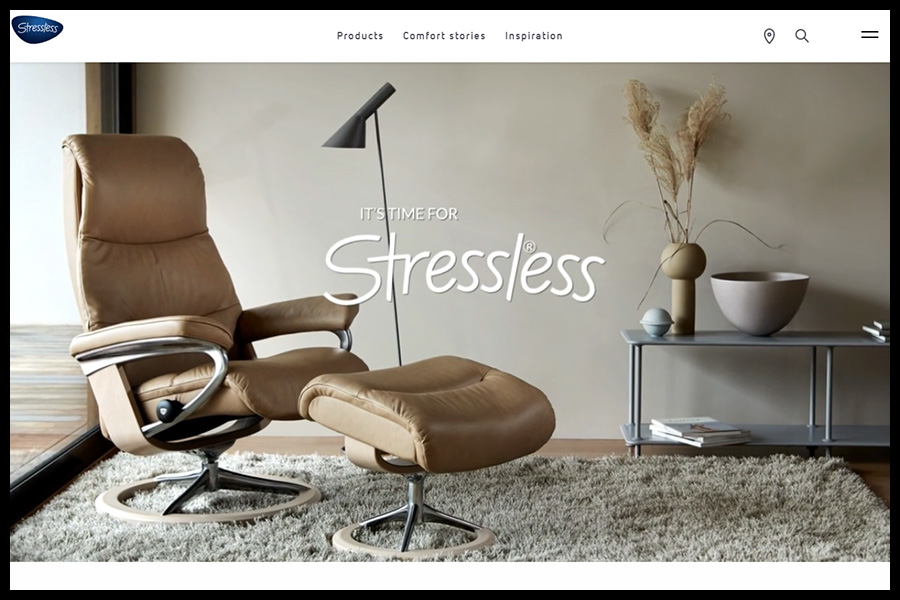 ABOUT EKORNES

Ekornes is a traditional furniture manufacturer from the Norwegian city, Sykkylven, where they still produce their furniture today. The goal is to produce the world's most comfortable furniture with the believe that it changes the way we relax.

www.stressless.com
A MORE TRANSPARENT BUYING PROCESS
A unique thing about Ekornes' business is that they do not control the final sales moment. It's the salesman in the store, who has the power, which is a fundamental challenge. This sales strategy is effectuated because the chair shows its worth, as soon as the customer tries it physically. That of course, can't be done online. Therefore, Ekornes must ensure that their retailers convert sales better. Alpha Solutions has helped increase sales in-store by creating more traffic to the digital platform, which also supports salesmen in the stores with online educational material.

The new online platform now communicates a more cohesive Ekornes brand and their products, mirroring the high-end luxury that the furniture represents.

Those very impressions will in a higher degree lead the digital consumer towards the retailers, who are the all-important link in the buying process. Alpha Solutions' has created a platform to improve the experience when finalizing a deal.