The Norwegian sports fashion retail Active Brands equips snow enthusiasts for winter sports and outdoor activities. With six recognized sports brands under their umbrella, the ambitious athlete is equipped for all kind of training in relation to winter sports.


COMMERCE CLOUD EXPERTISE
Active Brands needed to expand and execute faster on their strategy and Commerce Cloud solution. Furthermore, they requested expertise to reach new international markets.

They sought the skills to make better use of their Commerce Cloud solution, which is used as a multibrand platform for sports brands like Johaug, Kari Traa, Dæhlie and Sweet Protection. In addition, the associated brands desired beautification. With wide ranges of sports apparel and equipment, Active Brands also had a strong desire to roll out their products to far more countries with a snowy terrain.


TOP-TUNED MULTIBRAND PLATFORM
It is important for Active Brands that each brand has its own DNA, which is one of the things Alpha Solutions emphasizes in the strategy.

The optimized utilization of Commerce Cloud consists of supporting the core of each brand's DNA so the unique style is clearly visible in the webshop. By creating inspirational content universes on the pages with an increased focus on visual storytelling and lifestyle images, the products are made more attractive and relevant in the overall buying experience.

Alpha Solutions removes friction from the pages to improve performance on mobile and in Google search optimization. Partner shops and a new check out flow have also been built.

With Alpha Solutions as partner, the Commerce Cloud solution is enhanced and boosted to fully exploit its potential technically and commercially. The associated brands can now meet the consumers' expectations for online shopping today.


NEW MARKETS
Alpha Solutions is the leading Salesforce partner in the Nordic region, and we are the best at utilizing Commerce Cloud commercially and technologically. Furthermore, we have plenty of expertise in global webshops. With this expertise, we are also the right partner in order to advise and strengthen Active Brands' position in the sportswear market around the world.

Alpha Solutions prepares Active Brands for new markets by analyzing the current one as well as the company's existing setup to identify the core segment of the various brands and which new markets that are relevant to enter.

Many of the brands that Active Brands owns has a famous winter sports athlete as a front person. This applies to both Johaug, Kari Traa and Dæhlie. All Olympic athletes from Norway who do not need any further presentation in that region. But they might not be as well-known in other countries, which is why the products needs branding. Alpha Solutions' e-business team has also supported and strengthened this part of their e-commerce business.
THE BRANDS
JOHAUG
Based on the Olympic cross country skier, Therese Johaug. The brand makes sportswear for women that can be worn 365 days a year in the categories: training, base layer, outerwear and accessories. Johaug is all about willpower and sophisticated femininity.


KARI TRAA
With a mantra that reads "For girls, by girls", Kari Traa has become the fastest growing sports brand for women in Europe. The brand, named after the founder of Olympic freestyle skier, Kari Traa, inspires women to a happier, healthier and stronger lifestyle. The collections are characterized by comfort, style and colors.


DAEHLIE
The strong ski heritage and authentic Norwegian outdoor culture is Dæhlies DNA. Dæhlie was created in 1996 by cross-country skier Bjørn Dæhlie, one of the greatest winter Olympic athletes ever. The collections cover every need the cross-country skier may have.


SWEET PROTECTION
Built on the core philosophy of 'stronger, lighter, better'. Sweet Protection was formed by a close group of athletes who wanted to create the best helmets and clothing on the market within extreme sports. Sweet Protection strives to inspire the outdoor enthusiast - from the world cup runner to the everyday exerciser.


ÅSNES
Since 1922, Åsnes has produced skis for cross-country and downhill skiing. The company was a family business for many years. Today, Åsnes is the market leader in its segment and annually produces approx. 30,000 pairs of skis. Åsnes is known for its high quality and has some of the world's best adventurers as ambassadors.


BULA
Founded in 1983, when two ski enthusiasts were on holiday in Fiji and were inspired by the carefree spirit of the islands. The brand was established to represent the fun and unique lifestyle. Over the past 30 years, Bula has grown to become an international front runner in winter headwear such as hats and beanies. Today, the brand also sells clothing to the rest of the body.


VOSSATASSAR
The clothing manufacturer makes clothes for the children between 0-7 years. Their mission is to create garments that speak a playful language that all children can relate to. Vossatassar manufactures colorful and practical clothes that allow children to be children.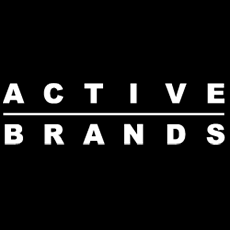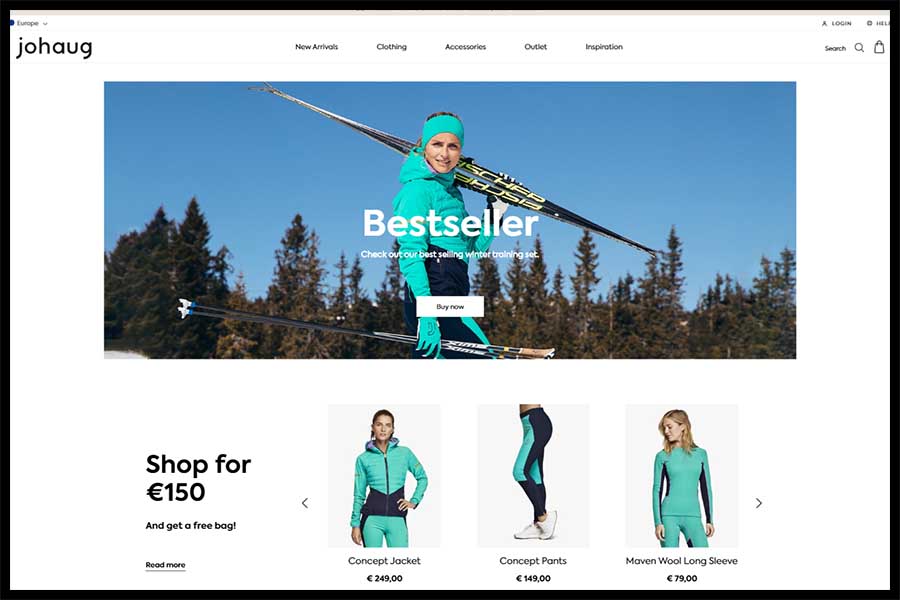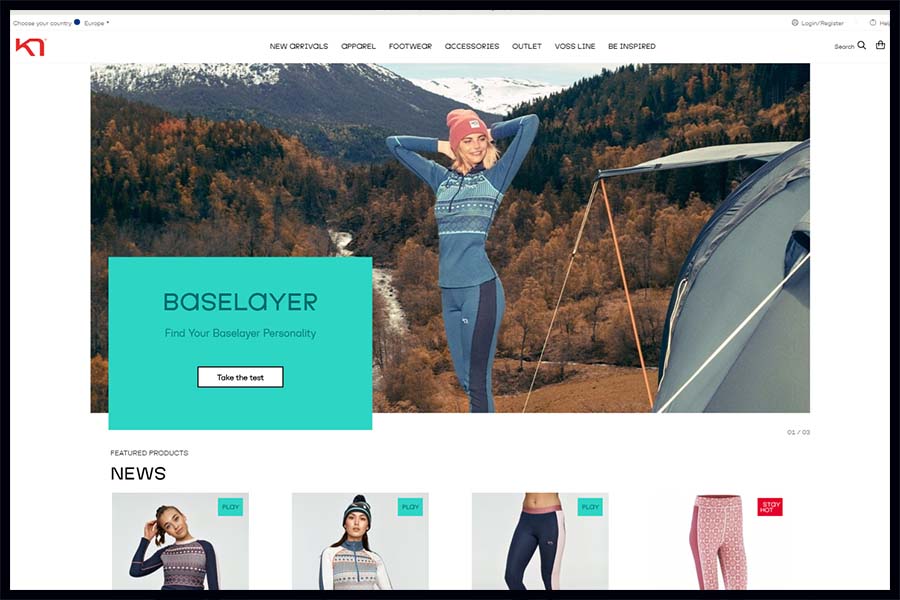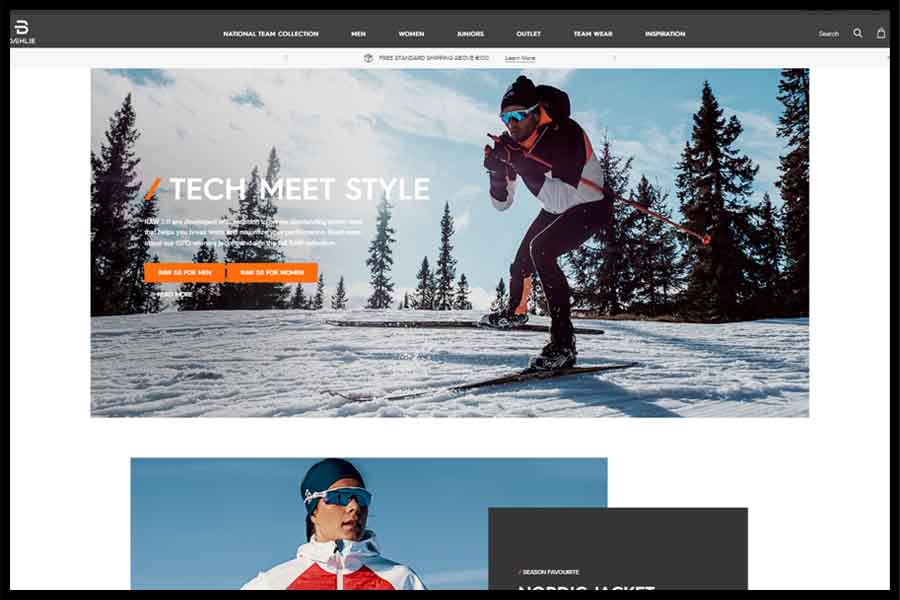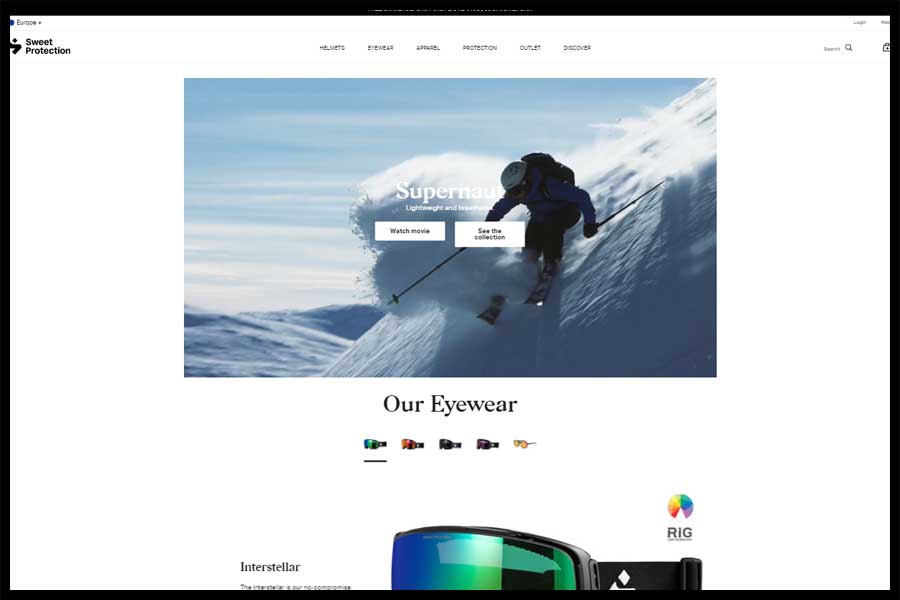 WHAT THE CUSTOMER SAYS

"We had an immediate positive experience with Alpha Solutions. Things worked as soon as it was built and we could rely on the estimates given. We also see that we can benefit from Alpha Solutions' many years of experience in developing e-commerce architecture, data and order flows."

Øyvind Haagensen, Director of e-commerce and digital channels, Active Brands, 2020