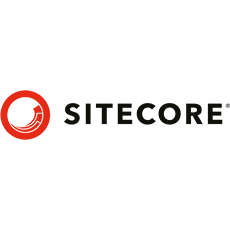 In today's e-commerce, content is inevitable. A nice presentation of products is no longer enough. You need to be able to frame your brand and products through storytelling via well-functioning blogs, articles and product descriptions. It increases the interaction with the products and the customers, improves your SEO, and generates more traffic.


WORLD-CLASS CMS FOR COMMERCE CLOUD
On a Salesforce Commerce Cloud platform, content editing can be challenging at times. If content is a focus area, there may be benefits in working with the content in a world-class CMS like Sitecore instead. With Alpha Solutions' built-in ContentForge, you get full control over your content in Salesforce Commerce Cloud via a fully integrated visual editor, taking advantage of the many standard Sitecore Experience Editor tools.

ContentForge is an integration layer developed by Alpha Solutions. It allows marketers to create and manage different types of content in Salesforce Commerce Cloud without the need for advanced IT skills. The product provides the opportunity to work on the principles of an intuitive, structured and productive editing experience that Sitecore Experience Editor is known for.

All content elements can be deployed on their own or by a Sitecore Implementation Partner – and they require no Salesforce Commerce Cloud expertise.
SITECORE CONTENT FORGE FEATURES


WYSIWYG Editor
Create rich content slots on all pages
Multi-language support
Streamlining workflow and security model
Instant publishing of content to website
Content scheduling
Personalized content support when using Commerce Cloud Dynamic Customer Group Rules & Personalized Merchandizing