In my first post about e-commerce promotions and coupons, I wrote about their importance to increasing brand loyalty and boosting conversions. The bottom line is that promotions and coupons are here to stay because they are the key driver to both new customer acquisition and holding on to current, loyal customers.
In this post, I want to dive further into strategies for implementing fast personalized promotions on Sitecore XP/XC. If you are attending Sitecore Symposium 2020, you will be able to check out my on-demand presentation on Thursday, October 29, after the symposium. (It should be publicly available at a later date, TBD.)
WHY PERSONALIZED PROMOTIONS?
Just looking at a few studies made on online promotions and coupons, there is absolutely no doubt that they just work. For instance, a survey conducted by RetailMeNot, not only found that 74% of Americans say that offers are a major factor in making online purchases, but a whopping 93% say they'd buy again from a retailer offering good discounts.
Likewise, multiple studies show that personalization is highly effective and will create higher conversion rates. For instance, PracticalEcommerce cites a Salesforce study finding that product recommendations drive 26% of stores' revenue.
So most obviously, personalized promotions and coupons become a very natural part of running a business and have been for years. In this post, I will give you a very simple – and highly effective – example of how to both personalize and automate promotions targeted to your customers.
I fully believe in personalization, but I also fully believe that people tend to forget the amount of work needed to make that happen, and, therefore, to make it a success.
WHY FAST? THE IMPORTANCE OF SPEED TO PRESENTING OFFERS TO CUSTOMERS
Why is speed important? Let's face it: Web site performance and speed are important – that's well-established. And, to no real surprise, that also includes any user interaction with the website.
As a recent Google Think study showed, bounce rate increases dramatically as page speed slows. (See illustration below.)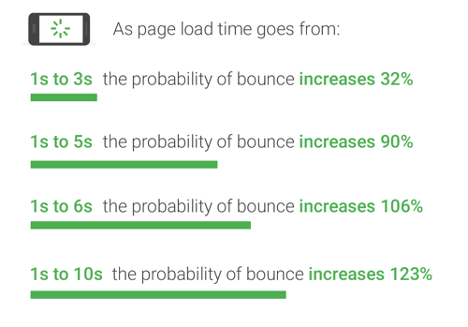 Source URL: https://www.thinkwithgoogle.com/marketing-strategies/app-and-mobile/mobile-page-speed-new-industry-benchmarks/
Moreover, a 2015 study showed a similar impact on conversion rates -- and we can only assume, given the increase in popularity of online shopping, that these numbers would be much higher today.
Source URL: https://developer.akamai.com/blog/2015/09/01/mobile-web-performance-monitoring-conversion-rate
As you can see, it doesn't matter if you have an extremely sophisticated reward structure on your site – a lot of complex personalization rules, personalized and targeted promotions and discounts, etc. The user doesn't know and really doesn't care. You just have to have your pages running fast.
There are a lot of ways to speed up your promotions. It all comes down to your business, your promotions and – most obviously – your system. Sitecore XC/Commerce's strength is a highly configurable system, providing very flexible and extremely personalized promotions. Sitecore XC is also strong when it comes to customized plugin solutions that fit well within the architecture.
So, if you have complex, high volume sites and promotional structure, you should do the following:
Analyze your promotions and the targeting of them. Will it be possible to pre-calculate some of them? Will it be possible to limit the promotions regarding users and segments?
Establish a 100% custom and in-memory version of your promotions, for the promotions where that is needed, and use the strength of Sitecore's promotions engine where that creates the most value.
Alpha Solutions has, on several projects, successfully used these guidelines and implemented extremely fast promotional customizations that give an important edge to our clients and their companies.
THE RFM MODEL - RECENCY, FREQUENCY, MONETARY VALUE
The RFM model is well known to most digital marketing and marketing professionals. Using this model to establish a simple automated personalization system is pretty simple to do with Sitecore, and it will create a strong foundation for further improvement.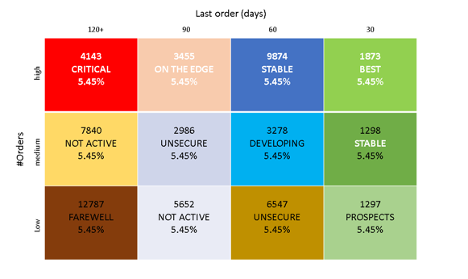 These are the guidelines to follow:
Divide your customers into several segments based on criteria such as:
How many orders (or order amount) did they place within the last X number of days?
When was the last time they placed an order?
You can build a similar model based on other criteria. But no matter what, keep it simple
Within Sitecore, we can use a minion (small, yellow dude) to periodically implement these rules and then "tag" each customer within this matrix.
Doing the same on promotions is the next step:
Analyze and identify the promotions you want to target the various user RFM segments, and "tag" your promotions accordingly.
Create/implement a small customization to your Sitecore XC, that looks up matching promotions. That would obviously be on "current product" or products as well as the RFM segment that this user would be tagged as.
This will deliver a simple – yet effective – automated promotion system.
The final step is to then utilize this on your various channels:
On your site, you can now expose personalized promotion to your users on the front page, the product detail pages or wherever you see it relevant.
On your email campaigns, you can include targeted promotions as part of all outgoing emails and in any contact you or your business has with your clients.
As an example, you can use these configurations to present personalized promotions on the product detail page: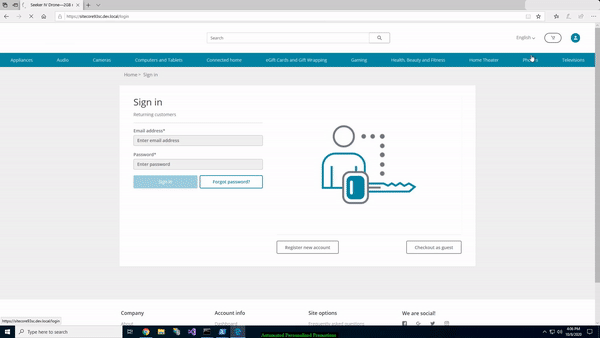 The options you have with this setup are simple, yet extremely flexible and personalized. Spice that up with your brand's uniqueness and you have a compelling customer interaction.
If you're registered for this year's digital Sitecore Symposium, head on out to see my online presentation – as well as a demo! – of how we implemented the example above. Or contact us to learn how your business can implement something similar.