BUY OR TRY
Sometimes you discover a work of art you just got to have. And sometimes, you need a little bit more reflection and courage to invest. The founders at Artli has a clear vision: art has to be available for as many as possible and in a flexible solution with the possibility to change your mind.

A subscription solution creates the opportunity to try different art without the need to buy it immediately, but how do you just build a platform, where you still want to run ordinary e-commerce with art?


SHOPIFY - THE RIGHT PLATFORM
Artli had a short timetable for the development of the technical solution but had clear specifications about design and functionality. In cooperation with Alpha Solutions, Shopify was chosen as the platform that could cover the business needs, but also made it possible to complete the project in a short period of time.

One of the major requests to the solution was a unique design that normally doesn't fit into a standard Shopify template. Therefore, Alpha Solutions coded the frontend so Artli.dk appeared exactly like the team had dreamt about.

By including different Apps from Shopify App Store, it was possible to establish a subscription solution. At the same time, it's still possible to buy the products with a one-off payment.


A TAILORED MARKETPLACE
With a dedicated effort from both the Artli team and Alpha Solutions the project was completed before deadline, with a good product that complies with the customer's requests. We are proud of having helped Artli succeed with a concept that's both brave and innovative.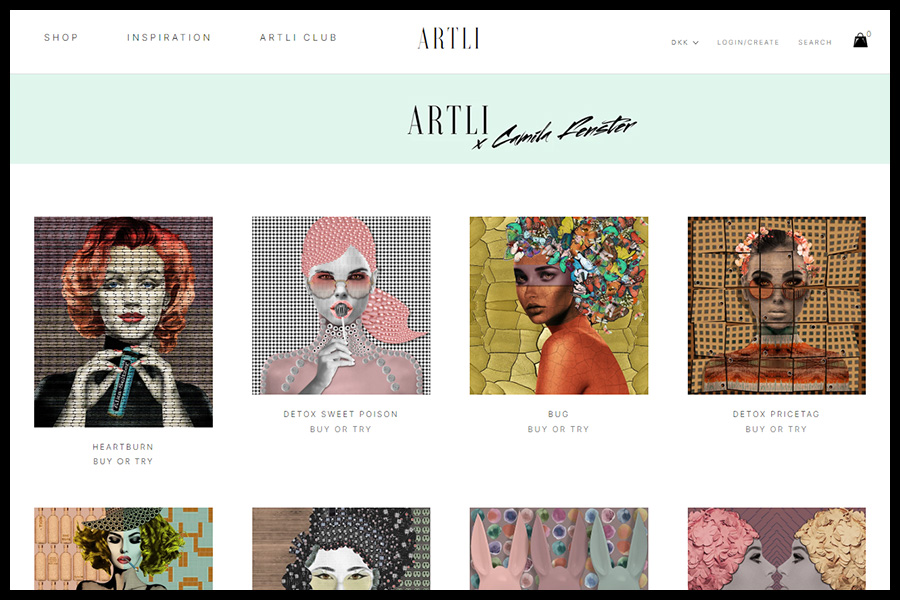 ABOUT ARTLI

Artli wants to modernize the way we perceive art. Make art's many expressions available to as many as possible. At Artli, it is possible to purchase exclusive, numbered art online and on subscription for your home or business. You could say they let you "try before you buy" until you've found the right piece of art, or maybe you'll fall in love with the change that comes with a new artwork every time.

www.artli.dk
WHAT THE CUSTOMER SAYS

"Alpha Solutions has made the dream about a tailored marketplace for both sales, subscription and a customer club come true. Artli.dk has been designed and adjusted according to our exact wishes and needs. Because of their professional expertise, efficiency and generally very competent team under one roof, Alpha Solutions made our dream, Artli.dk, possible in only a couple of months."

- Jill Jensby, Founder, 2019