Sephora's e-commerce team in Copenhagen had been given a Salesforce Commerce Cloud platform from the headquarter in Paris. Unfortunately, they had a feeling of unfulfilled potential, when operating the platform.
UNFULFILLED POTENTIAL ON SALESFORCE COMMERCE CLOUD
Sephora's e-commerce team in Copenhagen runs the webshop for both the Swedish and Danish branch. With only a limited number of employees they have difficulty managing all tasks in order to keep things moving. Like other branches, the Danish and Swedish website is set up on a Salesforce Commerce Cloud platform from the headquarter in Paris, which gives them endless opportunities and functions.

Unfortunately, the Copenhagen team didn't have a feeling of utilizing the platform's enormous potential optimally. In a busy working day, it's difficult to look into the different kind of functions with some depth, which is frustrating when ambitions are high.


SALES STRENGTHENING WORKSHOPS
Alpha Solutions helped with this particular task. Through workshops with Sephora's e-commerce team, there has been a focus on best practice use of the platform and optimizing the current setup with increased sales as the focal point. On every workshop, we have gone into selected functions in depth with the ambition of boosting sales and secure that the team can run the same tasks on their own afterwards. An effective method, ensuring that the small team, despite its size, profits greatly from having the comprehensive platform.

Besides platform optimization on Salesforce Commerce Cloud, Alpha Solutions has used its vast experience in developing on the same platform to advise about which specific functions that can be developed with low costs that will strengthen the commercial part of the site.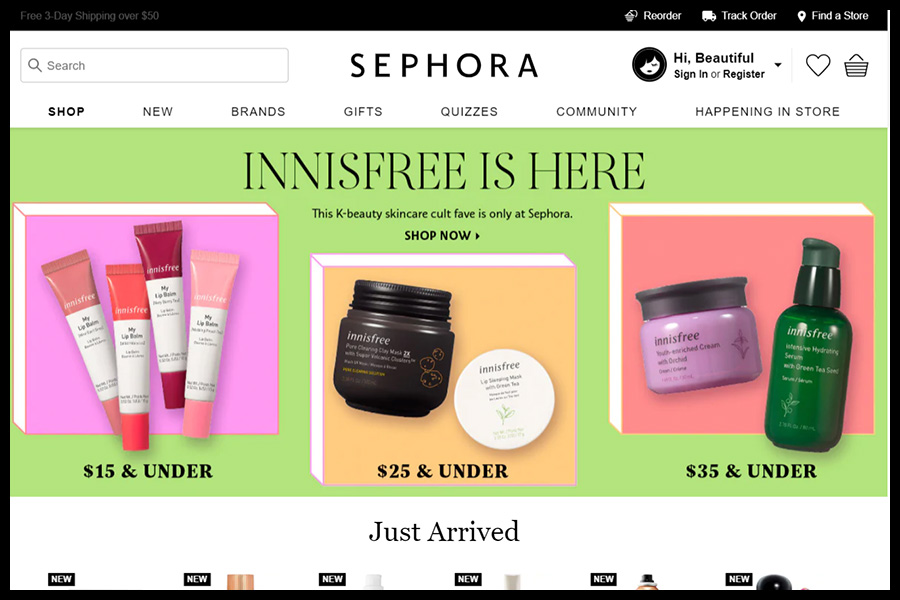 ABOUT SEPHORA

The perfumery Sephora has dedicated itself to the beauty universe, and the company is one of the most innovative in the world. Sephora was established in France back in 1969 and has since 1997 been a part of the LVMH Moët Hennessy Louis Vuitton concern – one of the leading concerns in the world within luxury brands.

www.sephora.dk
WHAT THE CUSTOMER SAYS

"Alpha Solutions is a fantastic partner to help e-commerce teams with optimizing the customer journey. With smiles and flexibility, the e-business team has opened up our eyes for new features on our platform, which gives us the possibility to create a better customer experience."

- Anna Ljungfjärd,
Digital Director Scandinavia, 2019
TEKNOLOGIER

Salesforce Commerce Cloud