Nimbus Nordic A/S sells modern, presentable shirts, polos, sweaters, and jackets for other companies. The fashion brand wanted a powerful e-commerce solution that would accentuate their visual identity and make it easy for their customers to shop.


BEAUTIFUL AND USER-FRIENDLY SHOPIFY B2B
With Alpha Solutions as a partner Nimbus® is now on a user-friendly and endearing B2B webshop on Shopify. The site is in five different languages to accommodate the 14 different markets Nimbus deals in.

The new platform has a convincing and stylish look that goes well with the look and feel of the clothes.

To make it as easy as possible for buyers to find the right clothes and sizes Alpha Solutions developed multiple features on the platform. With Azures Integration Services the Nimbus AX ERP system is integrated - making it easy for customers to see individual pricing, availability, and order status.

Furthermore, customers get a sizing chart for each product making it easier to figure out what size to get.


FOCUSING ON THE PROFESSIONAL CUSTOMER
Nimbus® are now being showcased in a more convenient shopping experience for their customers. Thanks to a intuitive webshop that also functions as a digital inspirational universe. It supports B2B buyers by finding the right products more quickly and therefore eliminates many of the primary barriers in traditional B2B e-commerce.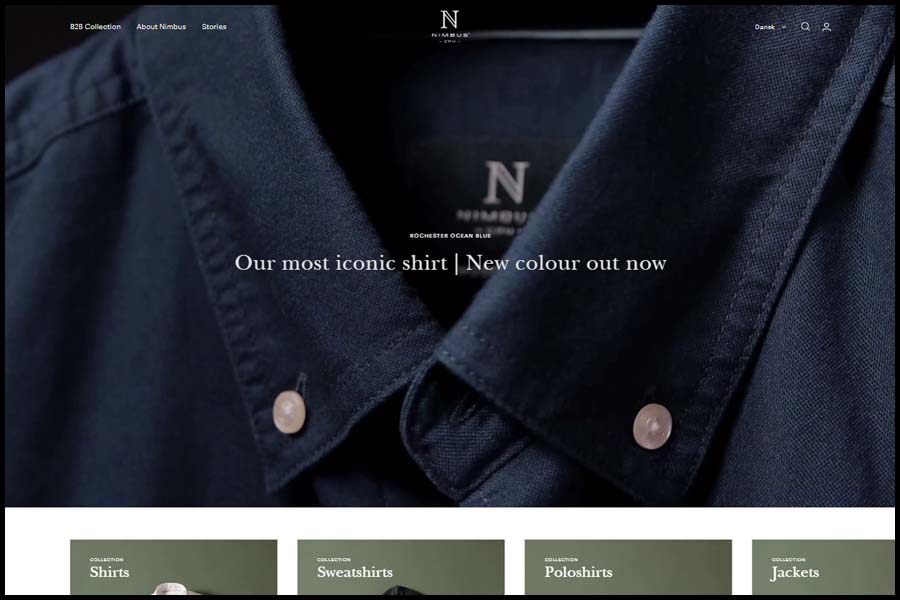 ABOUT NIMBUS NORDIC A/S

Nimbus is an international fashion brand with the purpose of making presentable and modern workwear to other companies.
The Danish brand has experienced a growing demand in later years and are now available in 28 countries.

www.nimbus-b2b.no
TECHNOLOGY

Shopify
Azure Integration Services