Fritz Hansen needed to upgrade their e-commerce solution. In collaboration with Alpha Solutions, a thorough in-depth customer journey mapping analysis was made. It was made clear that they needed to split up their global site into two separate tracks. Therefore, content and functions had to be tailored to either private or professional customers.


CONTENT FOR PRIVATE AND PROFESSIONALS
The website is built on a Sitecore Experience Platform, constituting the CMS part of the new solution and consolidates content to all of Fritz Hansen's target audiences.

Hence, the platform is split up for private and professionals. This enables the possibility to deliver a heavily branded content universe for the B2C customer without it bothers B2B customers such as architects and drawers, who mainly are more in the need of accessing assets, tools, and downloads of 2D/3D product files.


WATCH YOUR FURNITURE WITH AR
Based on a huge data governance work, a highly complex product configurator has been developed. The feature makes it possible to create previews of nothing less than 180 million product combinations. This is the key to Fritz Hansens new solutions. Making it possible to get previews and insights to the complete range of exclusive products.

By giving every product all sorts attributes in the inriver PIM-system, the system pairs them with other products – and makes them sellable online.
With the feeding of countless of 3D-renderings, 4K images and augmented reality from CADesign, customers can visualize all thinkable combinations and even configurate products that does not have an existing product number yet. Within e-commerce, this is a best-of-breed solution, but it is only possible due to an enormous data governance work. That is why the digital platform is able to produce more than 180 million product variations.




INTEGRATED PARTNER PORTAL
Dealers are the final target group and have access to a partner portal, which is a specific site focused on dealer transactions and collaboration. The dealer site has been tightly connected to the new solution, so daily business operations are streamlined. With the launch of the new version of the Partner Portal, Alpha Solutions is going from handling only 10% to a mere 70% of Fritz Hansen's revenue.


A NEW DIGITAL FRONT-RUNNER
With this solution there is both more freedom to Fritz Hansen and its different sets of customers. The new digital platform and the foundation that has been created with it ensures that the company will be a digital front-runner in the design industry for the next years to come.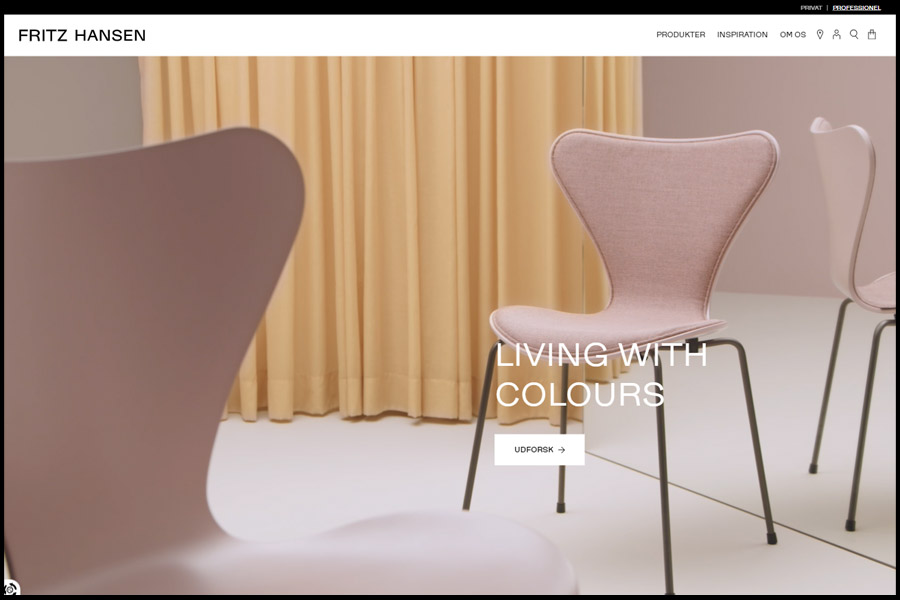 ABOUT FRITZ HANSEN

Republic of Fritz Hansen is an international, exclusive design brand, established in Denmark in 1872 with the mission to create timeless design. Fritz Hansen's collections feature internationally recognized furniture classics with modern furniture, lighting and accessories.

www.fritzhansen.com
WHAT THE CUSTOMER SAYS

"The essence of the partnership with Alpha Solutions is solid business understanding, agility and stability. Moreover, they are technically competent individuals who pulls together when we need strategic feedback, on-going development and ad hoc support."

- Ulrik Trenckner, E-commerce Manager, Fritz Hansen, 2019