E-commerce is growing bigger and bigger. That's also the case among bed specialists. The tendency for online bed shopping has been increasing in recent years. The digitization has brought a long list of advantages to the consumers, who now has the possibility to shop all day long and easily create an overview of the different kind of bed types and models. Furthermore, with delivery options nowadays, many people can save both time and resources by not transporting larger furniture from the store to their home.


A BED SPECIALIST WITH DIGITAL CHALLENGES
As Denmark's leading retailer in beds and furniture to the bedroom, it is a challenge when your online business has an outdated look that doesn't show a correct image of the company. Drømmeland (which means 'Dream Land' in Danish) was in that exact situation. With an open-source platform that couldn't meet the demands for e-commerce today, they needed to improve their digital part of the business. Going forward they should be able to follow the digital evolution and give customers an experience that corresponds with the company's status as a bed specialist. Alpha Solutions took on the assignment of creating an innovative website with international class and cutting-edge functionalities.


TAILOR THE BED OF YOUR DREAMS
To accommodate Drømmeland's requests, Alpha Solutions has developed a modern webshop from the ground up. On an Optimizely platform, integrations have been made to the ERP system, Navision, while Raptor is utilized as a recommendation tool that improves the relevancy and personalization for every single customer.

In order to offer the same kind of expert counseling you receive in the stores, Drømmeland needed a rich content universe with inspiration and guides to healthier sleeping routines. The choice of Optimizely came along naturally, as the platform's flexible CMS system gives total control of editing and publishing articles, blogs and campaigns.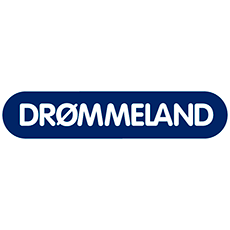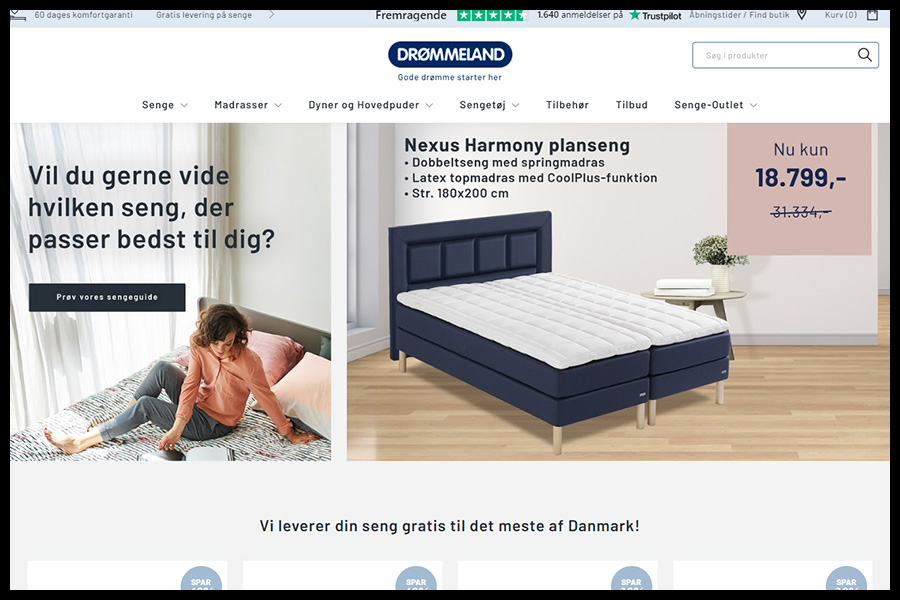 ABOUT DRØMMELAND

Drømmeland opened its doors back in 1975 and is today one of Denmark's leading retailers within adjustable beds, box mattresses and continental beds from quality brands.

Drømmeland has 22 stores around Denmark.

www.droemmeland.dk
TECHNOLOGIES

Optimizely Commerce Cloud
Raptor

Additionally, a highly advanced and scalable bed configurator has been developed. It enables you to tailor beds from a number of parameters, so customers can find the bed that suite their personal and specific needs.


RECORD-SETTING IMPLEMENTATION
Alpha Solutions worked determinedly with the project that was completed in under six months, inclusive design- and UX processes. Hence, the solution could go live on the exact scheduled date, which meant that the webshop was ready for Drømmeland's busy season.
The result is a modern website that has led to Drømmeland becoming one of the leaders among bed specialists with regard to digital solutions. The Optimizely platform allows an enormous flexibility. This can be seen whereupon a large amount of campaigns now is executed. Moreover, the solution has resulted in a better online visibility towards the target group, who with ease and overview can navigate through Drømmeland's products.

The new website has also strengthened the digital part of the business, where a goal about increased revenue has been achieved.