As a Ministry, you have many different target groups and stakeholders to be aware of. The same applies for the Ministry of Children and Education (BUVM). As a result, it's a complex challenge, when you have to communicate to both teachers, municipalities, journalists, and cross-cutting educations. Only to mention a few.


THE USERS' NEED ARE AT CENTRE
BUVM has user-friendliness and accessibility as its top priority on its digital platforms, and insights about the users have therefore been gathered in close collaboration with BUWM employees. The approach has been founded in focus groups, workshops, questionnaires, and user tests. As a result, the digital solutions are, together with Dept, designed on the underlying basis of the users and the organization itself.


UPGRADED PLATFORM TO BENEFIT MANY
Alpha Solutions has along the way solved technical inadequacies and renewed numerous parts of their Sitecore platform. For instance, they have migrated to a modern infrastructure and an improved search function has been developed. Everything is based on a shared design system and code base so elements can be re-used and further developed on subsites with the possibility of choosing independent visual expressions, logo types and information architecture.

The solution has been created for the Ministry's two agencies and UNESCO.dk. Moving forward, the wish is to get the rest of the institutions and councils to use the same Sitecore core and benefit from the shared and existing code. It will cause reduced economic resources and more quality assurance because the Ministry can share content and components across many of their individual subsites.

Furthermore, Alpha Solutions has focused on securing more stability by moving to a new operational setup. This ensures that the platforms always are accessible even in high peaks. A necessary feature during a pandemic where it is a must to be daily updated.


ADAPTABLE IN A EVERCHANGING REALITY
The current sanitary crisis has set up new demands to adaptability as the situation is constantly changing. The close collaboration with BUVM has been truly visible during this challenging time with a continuously and agile process. With a user-centric approach, the focus has been making life easier both for editors and users, who get an overview of the latest updated information. This creates huge value in a time where it can be difficult to always be aware of the applicable guidelines.

In this case, both BUVM, Dept, and Alpha Solutions have shown, that they can change priorities on a weekly basis because of newly arisen needs.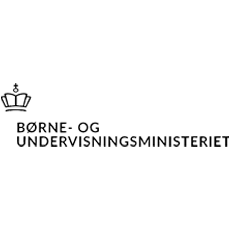 ABOUT THE MINISTRY OF CHILDREN AND EDUCATION

The Ministry of Children and Education works towards creating professionally strong educations for everyone. The Ministry consists of two agencies, three state institutions and a different set of boards and councils.

Umv.dk is the most visited ministerial website. The site is used by students, teachers, administrators, journalists etc. and counts between 12,000-15,000 daily visitors.

www.uvm.dk
www.stil.dk
www.stukuvm.dk
www.unesco.dk
TECHNOLOGIES

Sitecore
Sitecore Search Solution
Solr