As Denmark's biggest retailer of workwear, you have to offer a world-class webshop. Especially if you only sell through online channels. And in a world where consumer expectations are constantly moving, it is not satisfying with a high-maintenance site with insufficient integration capabilities.

Billige-arbeidsklær.no were aware of the challenge. They needed to futureproof their successful business with a new, stable setup with great scaling opportunities and with both B2B and B2C commerce in different markets.

The load of much product data had to be considered into the solution as well, so users will be able to view color and size variations on product listing pages.

The choice of platform became obvious, Salesforce.


SALESFORCE B2B LIGHTNING PIONEER
First and foremost, Alpha Solutions developed a B2B site on the new Salesforce Lightning Experience – as the first ever to do it.
The technology delivers more precise and cohesive data as it is based on the existing and world-leading CRM system in Salesforce.

With Salesforce Lightning, all objects a fully integrated. This makes it far more quicker and easier to integrate with other cloud systems, fitting perfectly into the composable approach that are becoming more and more trendy.

The B2B part, which also includes a solution to the sister company, Image Kompagniet, gives Billige-arbeidsklær.no an easier day-to-day life. The user-friendliness of the platform makes it manageable to set up different price rules, create buyer groups with fixed promotions and show precise look-up for tax-reduction.


SALESFORCE COMMERCE CLOUD GIVES YOUR FREEDOM
Billige-arbeidsklær.no has a ton of products and a lot of product categories so the focus has been on simplifying navigation and a seamless user experience. For users to have a successful experience from the first click until conversion it is essential to seize full control of all underlying processes.

This starts with providing rich product descriptions which now has become easier and more manageable due to the integration with Struct PIM.

With the in-built feature in Salesforce Commerce Cloud (SFCC), Einstein Predictive, the AI calculates suggestions for every single customer based on clicks, page views, customer type, popular products, among others.

SFCC also strengthens the business with an out-of-the-box promotion engine. Instead of wasting a great deal of resources by setting up campaigns and discounts in the backend, this can now be handled directly in Commerce Cloud's user interface. It saves the employees for valuable time, when price rules can be determined by specific brands, categories and bundles.

In addition, Salesforce Service Cloud and Salesforce OMS will transform operations in customer service to a smooth and customer-first experience.


IMPROVED PERFORMANCE
The shift of platform is empowering the business part of Billige-arbeidsklær.no. They can profit from the scalable solution when growing with the same pace as they have done in recent years.

Furthermore, developing the existing solution can happen much faster in the future, while employees are able to follow the speed and velocity that characterizes modern e-commerce.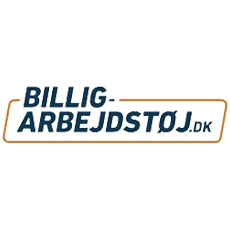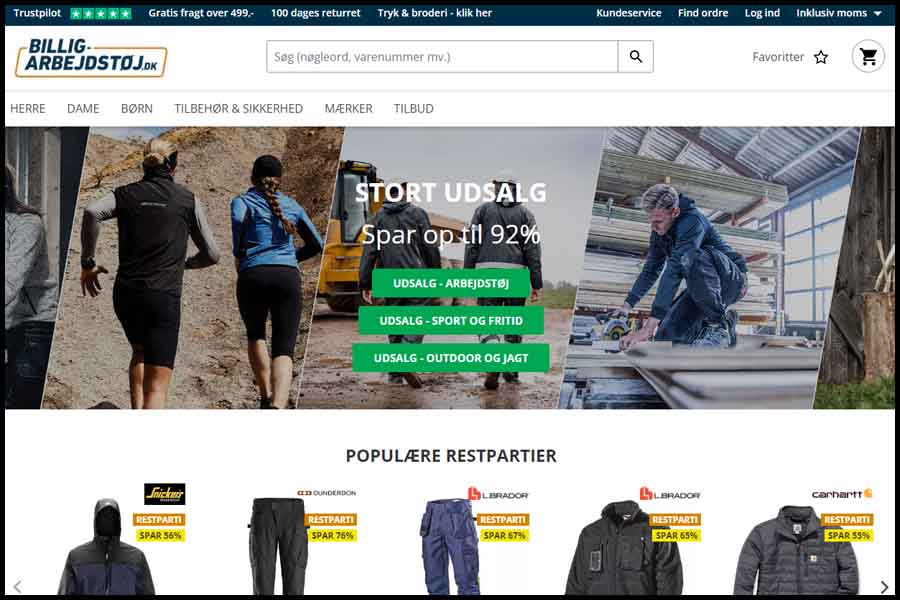 ABOUT BILLIGE-ARBEIDSKLÆR.NO

Work trousers, gloves, shoes or cleaning care? As Denmark's biggest retailer with workwear, rest assured that they have the equipment you need in your project.

The company was founded in 2010 and has since then continued to grow rapidly. Today, they count more than 100 employees.

www.billige-arbeidsklaer.no
TECHNOLOGIES

Salesforce Commerce Cloud
Salesforce Service Cloud
Salesforce OMS
Struct PIM
Raptor Services
AltaPay